There is very little that home and building automation systems can't control with the touch of a single button including dimming the lights, powering up stereos, or even arming security systems.
What most don't realize, is that home automation isn't just confined to the insides of the home. Outdoor living spaces have become the new frontier of home automation. From automated lights, retractable roofs, and fully equipped outdoor kitchens to integrated patio heaters, today's patios are increasingly resembling indoor spaces. Connecting these outdoor features to your smart home system can be just as easy, and as useful as the common indoor features. The below three questions will need to be asked to see if you are able to connect your outdoor radiant heaters to your smart home system.
What Home Automation System Will Work With My Outdoor Radiant Heater?
Outdoor heating technology has seen some significant developments in the last few years. Today's outdoor radiant heaters have been engineered for performance and designed to perfectly blend in with the rest of your home. More importantly, most outdoor radiant heaters now come with sophisticated controls technology that allows you to adjust the heat output at the touch of a button and even control a whole group of heaters. Before you decide to buy, make sure you look for outdoor radiant heaters that offer separate control boxes. The controllers should also be compatible with some of the leading brands in home automation technology, such as Crestron, Lutron or Control 4 – to name just a few. Suppliers like Bromic will offer their own gateway devices like the Bromic Smart-Heat Link, so a skilled installer can easily integrate your outdoor radiant heaters with your home automation system.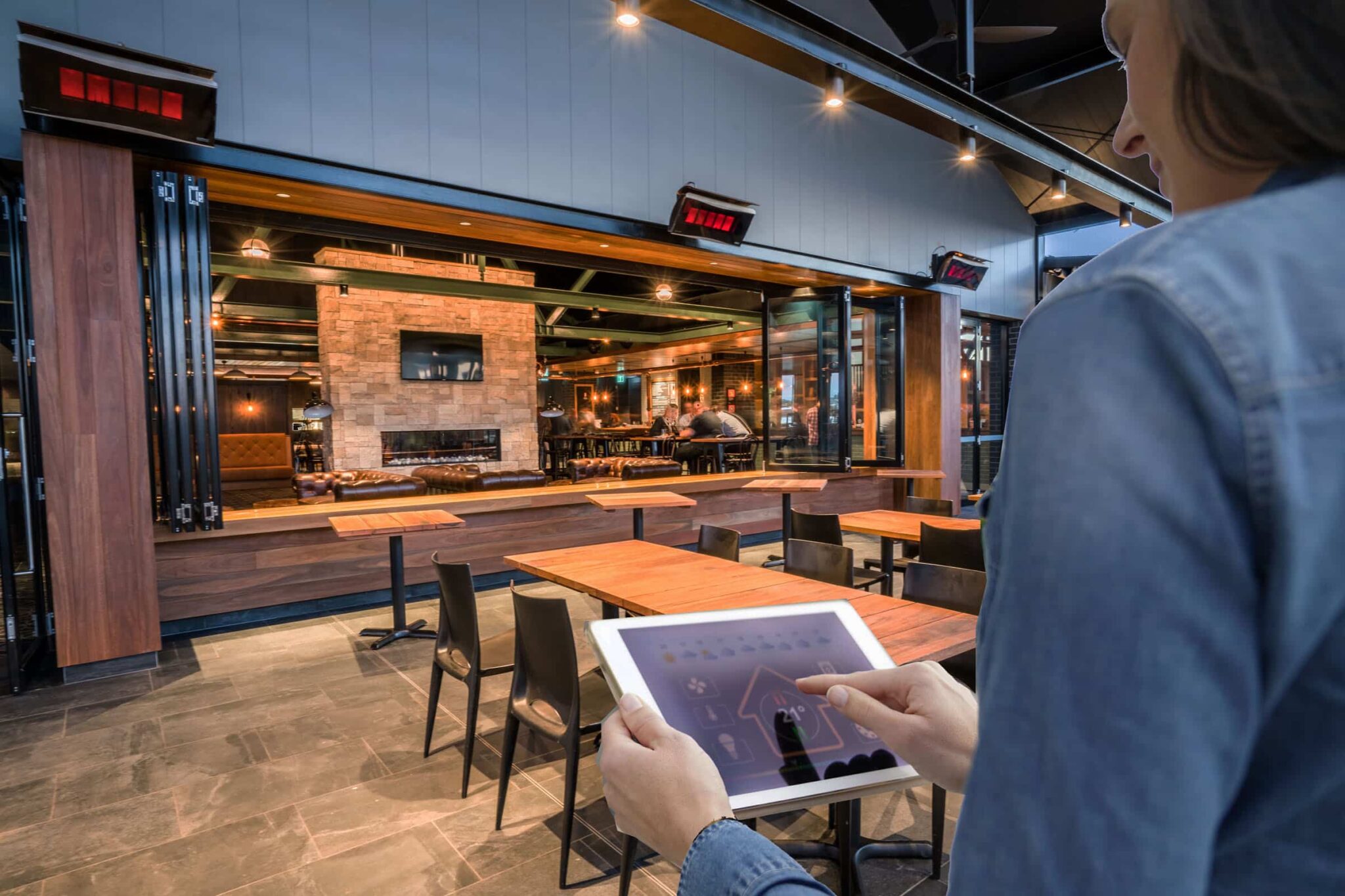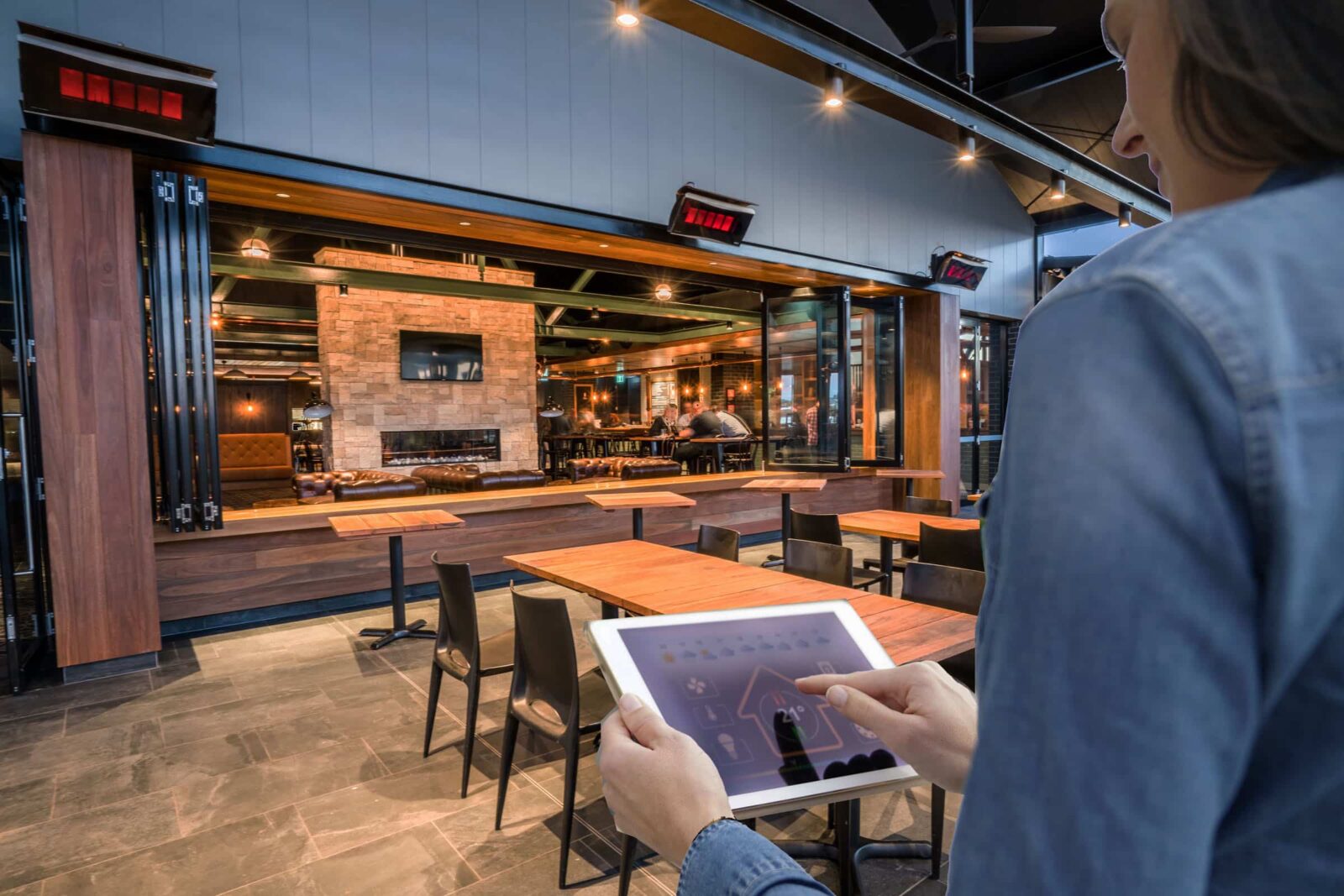 Can I Connect a Home Automation System With My Outdoor Heater?
There are a multitude of home automation systems available on the market. The home integration market is booming and expected to reach as much as $135.3 billion by 2025. Many of them enable you to integrate several different electrical devices with each other.
Which home automation system is right for you ultimately depends on your personal requirements, such as the number of devices you want to connect, and what kind of technology you wish to automate. Home integrators will not only be able to help with installation and setup but will also be able to advise on which technology is right for you for a more personalized experience. When selecting a home automation system to pair with your outdoor radiant heaters, it's important to make sure it's able to control high power devices. Outdoor heaters typically operate on voltages between 208V and 240V and use between 2000 and 6000 Watts per heater. Bromic outdoor radiant heaters require the Smart-Heat Link and a home automation system with a RS232 compatibility.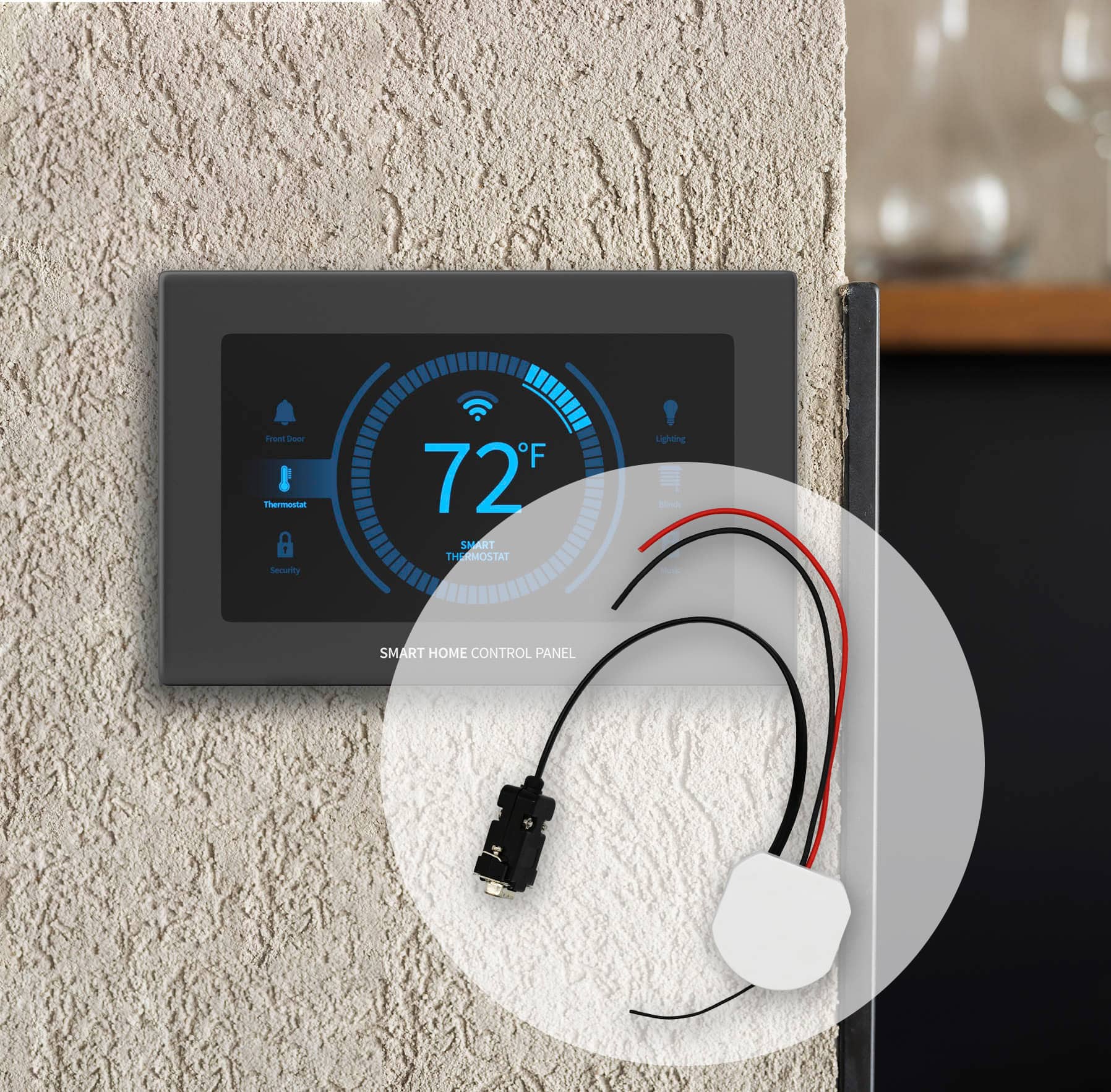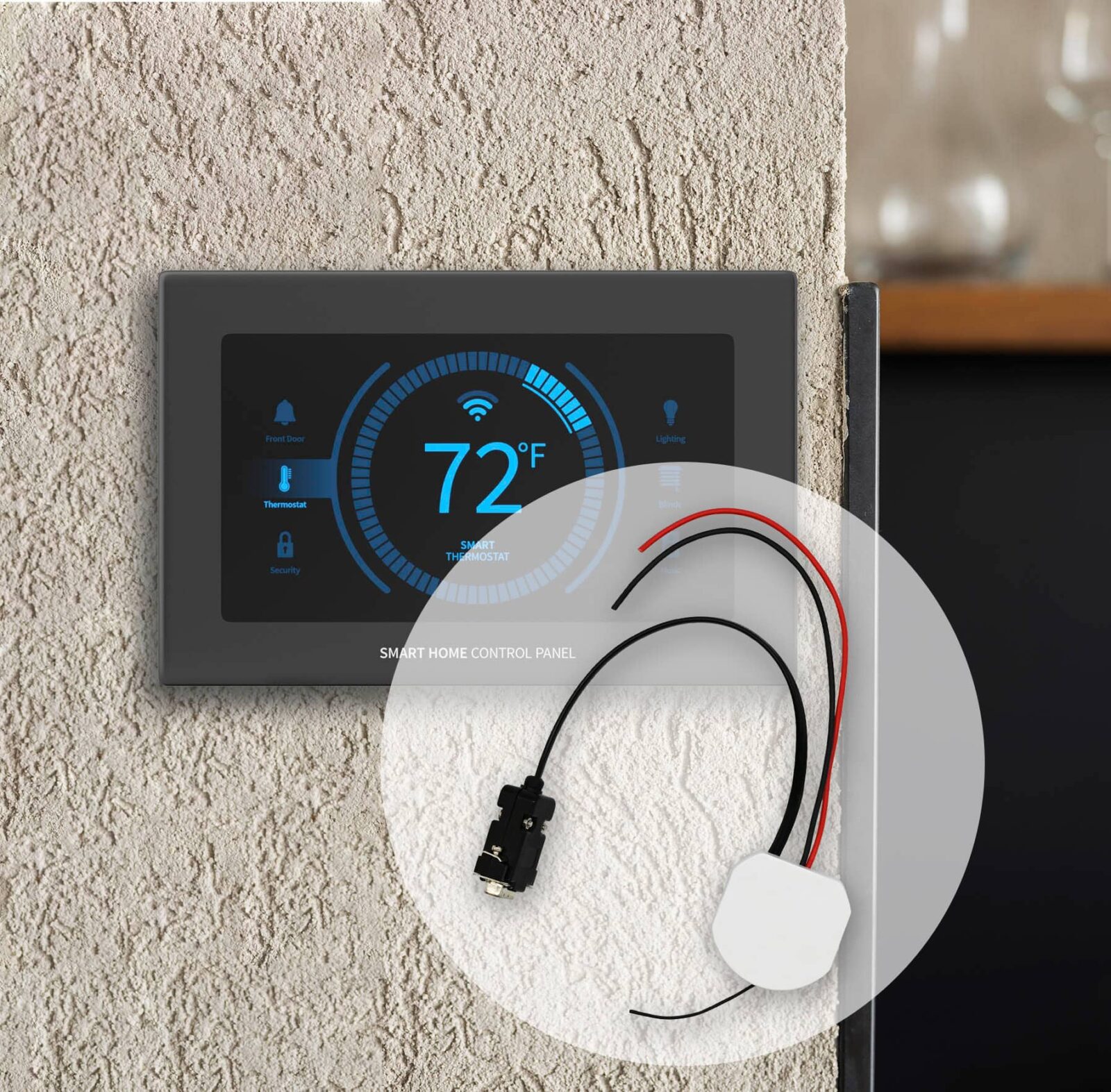 What Do I Need to Connect My Outdoor Radiant Heaters to My Home Automation System?
Home automation systems typically consist of three items:
A home automation system: the centerpiece connecting all your devices
A user interface: this can be a panel on the wall or an app on your phone or tablet where the user sends commands from
A smart device: any piece of technology such as entertainment systems, security devices, lights or outdoor radiant heaters that can be integrated and operated by the Home Automation System
Before you can connect your Bromic outdoor radiant heaters to your home automation system, you will need to confirm RS232 compatibility, a 5V power adapter (not sold by Bromic), an on/off or dimmer controller, and the Bromic Smart-Heat Link RS232 device. Your system integrator will be able to help you configure the Smart Heat Link so that it communicates with the outdoor heater controller. Once all the remote functions have been paired into the Bromic Smart-Heat Link, it can be connected to your system via the RS232 (DB9 connector) port of your home or building automation system. Your system integrator will then map these paired commands to interactive buttons on your home automation interface.
Please remember to always contact a professional installer and licensed electrician to help you integrate your outdoor radiant heater with your home automation system. A complete installation guide can also be found on our Technical Resource page and should be consulted before any installation takes place. Have more questions? Contact us to speak to one of our helpful heating experts.
Categories