Is there anything better than sitting underneath a luxury heater on a chilly night, enjoying the outdoors while keeping cozy and warm? How about if the same outdoor heater not only emits comforting radiant heat, but is also able to set the right mood and ambience with its integrated, fully dimmable light? Our Eclipse collection of dual functionality luxury heaters can offer all that and more. With its striking design, high-efficiency radiant heat output and dimmable LED lighting ring, the Eclipse collection strikes the perfect balance between ambience and functionality.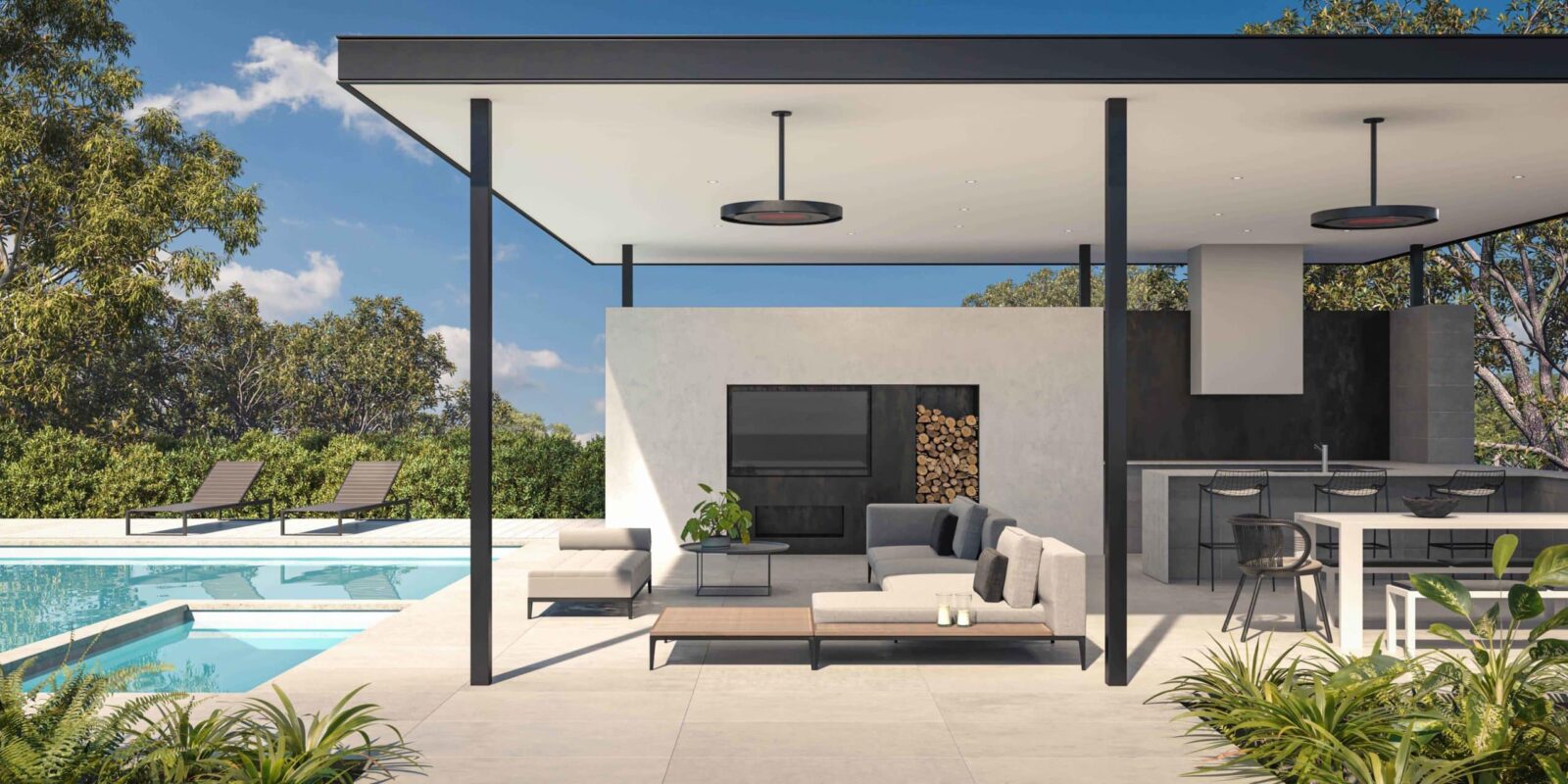 How does the Eclipse collection differ from other luxury heaters?
The Eclipse collection is unlike any other luxury heaters for the outdoors. With a strong emphasis on form and function, the Eclipse distinguishes itself from other luxury heaters thanks to its customizable dual heat and light functionality, striking, contemporary design and premium double-coated steel structure. Each model in the collection incorporates ground-breaking heat transfer technology that results in a high-efficiency electric outdoor heater that can spread 2900W of radiant heat evenly across spaces of up to 121ft2. Moreover, all our Eclipse heaters feature a unique, circular ceramic glass surface with a fully dimmable LED lighting ring that can be precisely adjusted for complete control over the level of ambience.
By combining both light and heat into a single product, the new Eclipse collection of luxury heaters will turn any backyard, patio or terrace into a stylish, warm and inviting outdoor space. This dual functionality outdoor heater not only saves vital floor, ceiling or wall space, but also acts as a contemporary design piece that will enhance the overall appeal of any outdoor area. What's more, you'll still be able to use your Eclipse during the warmer months when the separately operated dimmable light will continue to set the right ambience long after the sun has set.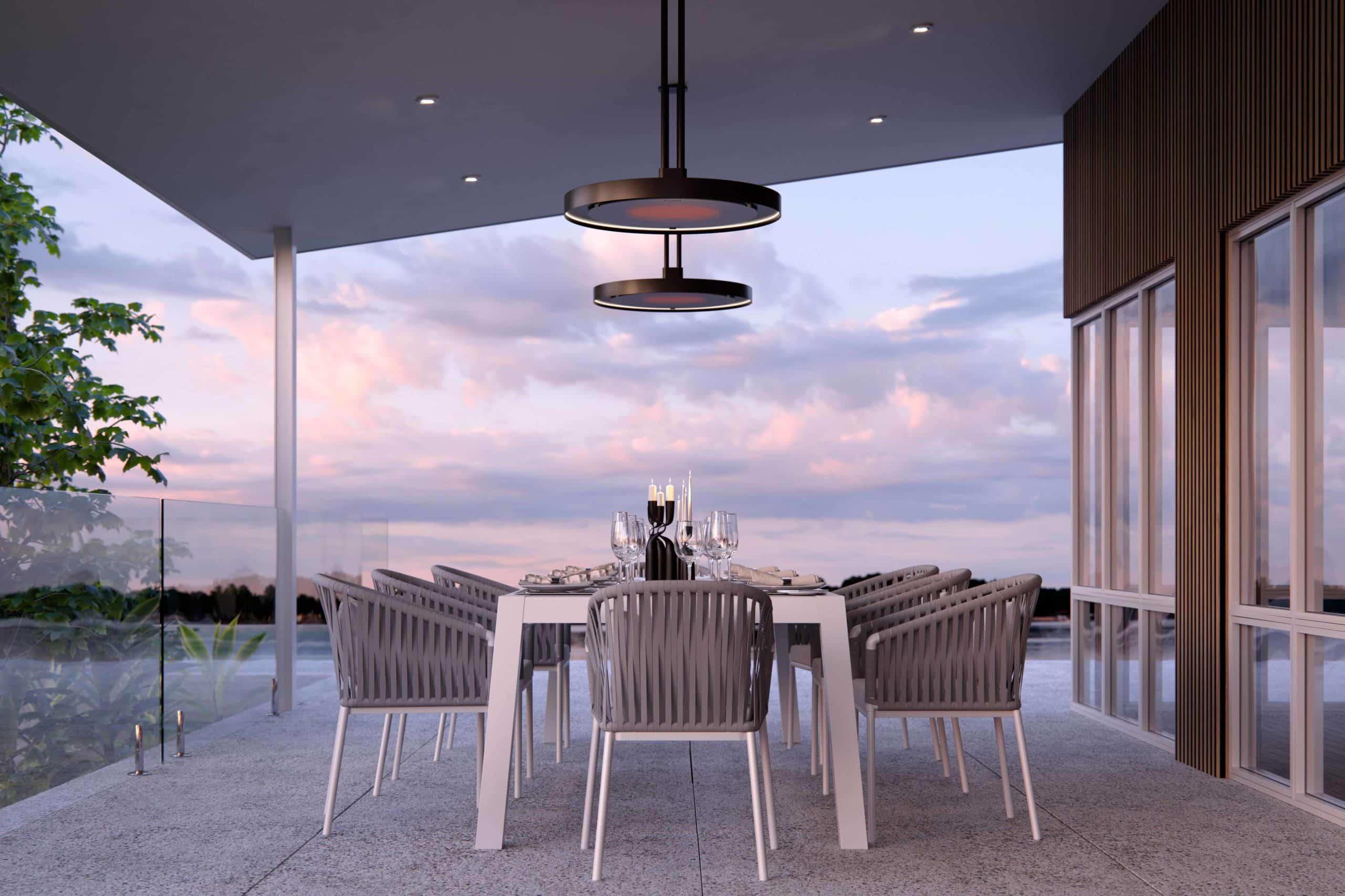 How do I mount my Eclipse luxury heaters?
The Eclipse collection is available in seven unique installations options including wall-mounted, ceiling-mounted, and a free-standing, portable model. For outdoor spaces with ceilings or roof structures, we recommend the Eclipse Electric series of fixed outdoor heaters. With six variable pole lengths and designs to choose from, the Eclipse Electric provides optimum heat and light no matter how high the ceiling. Our free-standing, Eclipse Portable series, on the other hand, is equipped with a stable, weighted base, so that it can be moved to any location, offering the highest level of flexibility.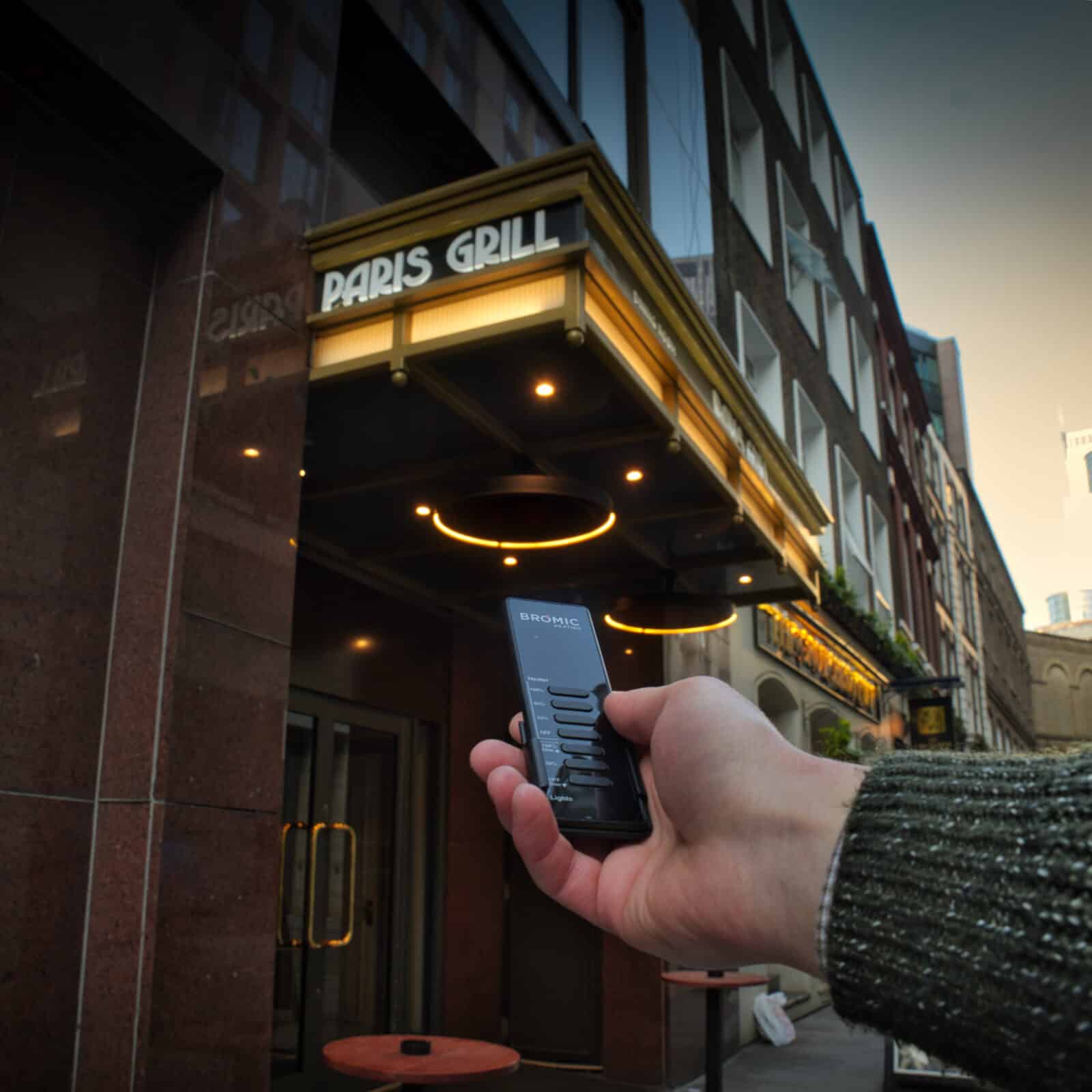 How can I control the heat and light output of the Eclipse?
The Eclipse collection was designed to deliver customizable control over both its heat and light output to set the right level of comfort and ambience for every occasion. When paired with the Eclipse Dimmer Controller, you'll be able to accurately control your heat output from high to low in four settings (0%, 33%, 66%, 100%). At the same time, the intuitively designed remote will allow you to independently adjust the light setting in 1% increments, setting the perfect ambience for any occasion. Built-in light presets of 50% and 100% further simplify the operation of these luxury heaters, allowing you to go straight from dinner to drinks with a touch of a single button.
For larger venues with multiple heaters, we also offer the Eclipse Master Remote. This programmable remote allows for the control of an unlimited group of Eclipse heaters in up to six different zones. The remote has a reach of up to 100ft so that each group of heaters can be easily controlled from a single point, even in larger spaces.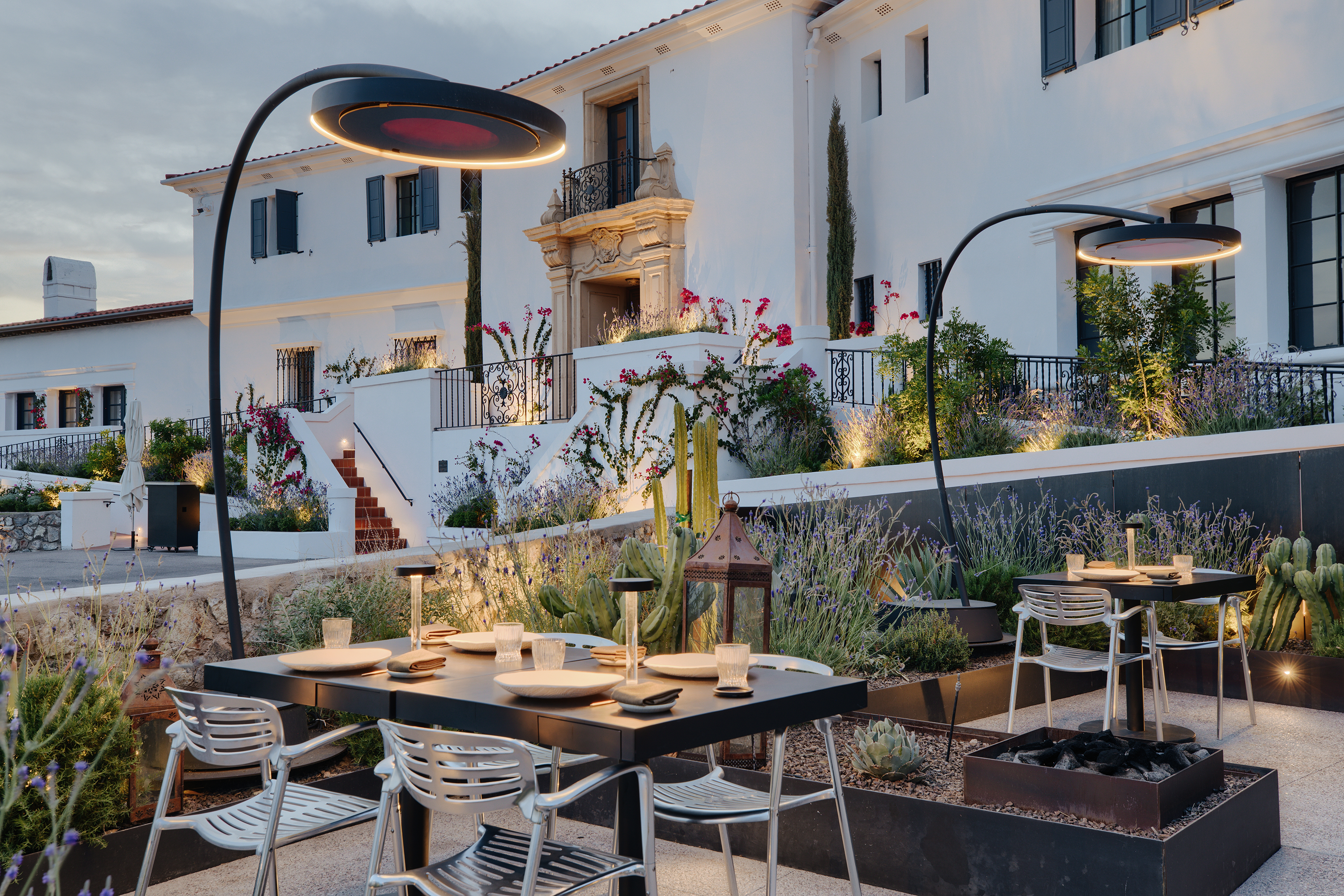 Radiance Redefined
By combing both heat and light, the Eclipse's contemporary design delivers a strikingly beautiful, yet functional showpiece that is perfectly suited for luxurious outdoor spaces. With its dual functionality, unique design, and multiple mounting options including a free-standing model, the Eclipse collection of luxury heaters can elevate the level of comfort and ambience in any outdoor space, no matter what time of the year.
Not sure which of our Eclipse models is best suited for your outdoor space? Submit a complementary design request today, so that our team of technical experts can draw up a personalized design layout of your outdoor space.