Outdoor heaters have become essential for restaurants and businesses to take full advantage of their outdoor spaces.
By providing outdoor heating, the usable space is expanded, which in turn means more customers, and ultimately more profits. Conventional portable mushroom heaters are the traditional solution to adding heat to these spaces. What if we told you the award-winning Bromic Tungsten Portable outdoor heater is a more efficient and design-focused portable heating solution that can save your business money – giving your business a positive return on your investment and keeping patrons comfortable and coming back for more.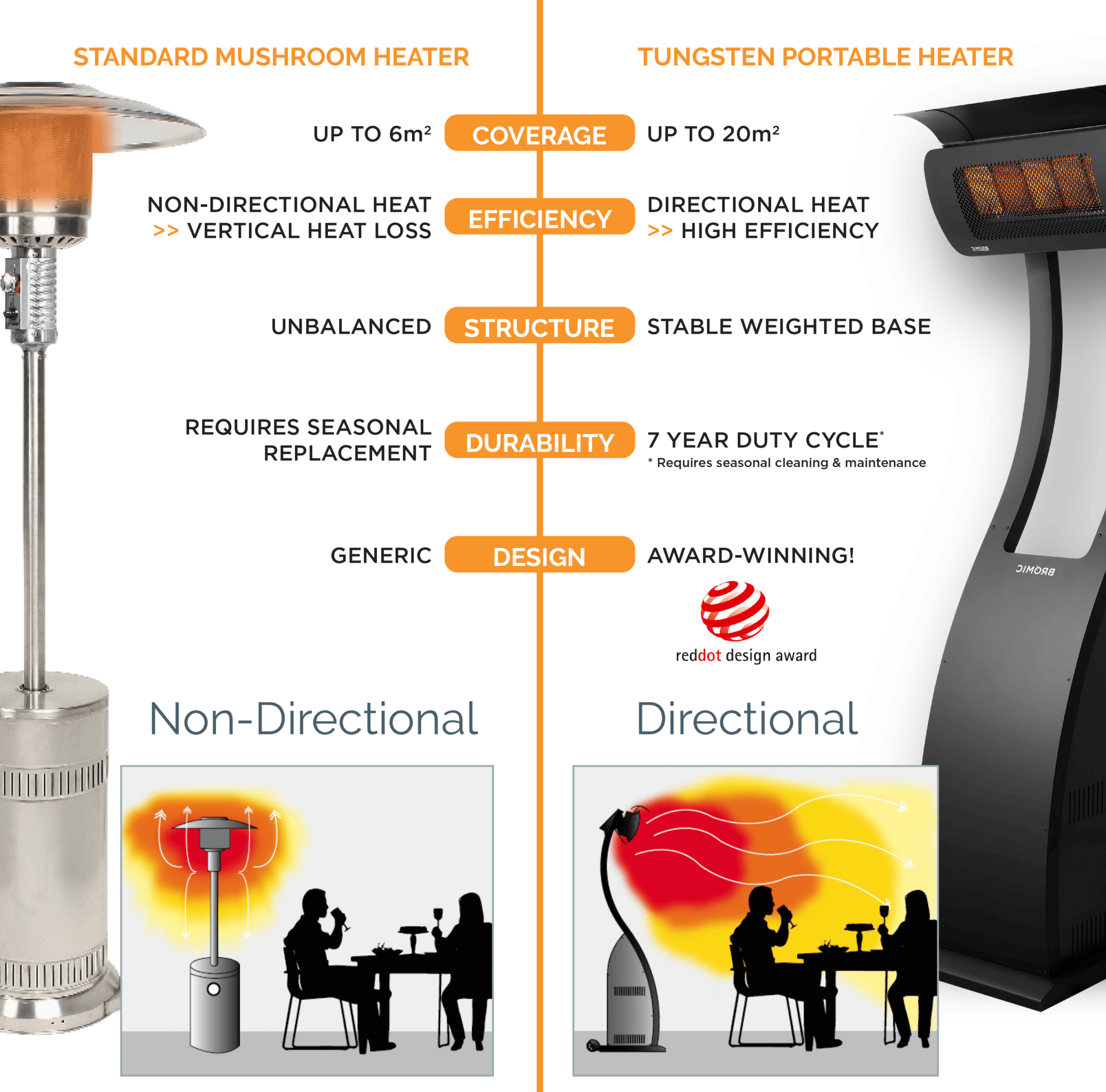 Maneuverable Design
Installing beautifully designed heaters that are easy to maneuver adds to the aesthetic appeal that people look forward to when sitting outdoors. Rather than have guests climb over clunky mushroom heaters that are typically hard to move around, adding heaters that have a functional design and are easy to maneuver minimizes the maintenance and upkeep needed by employees, increasing the longevity of the heaters. Bromic's Tungsten Portable outdoor heater offers a stylish, modular, and maneuverable design with an anti-tilt structure and built-in wheels for easy movement. Assembly, dismantling, and storage are effortless thanks to the functional and pragmatic design.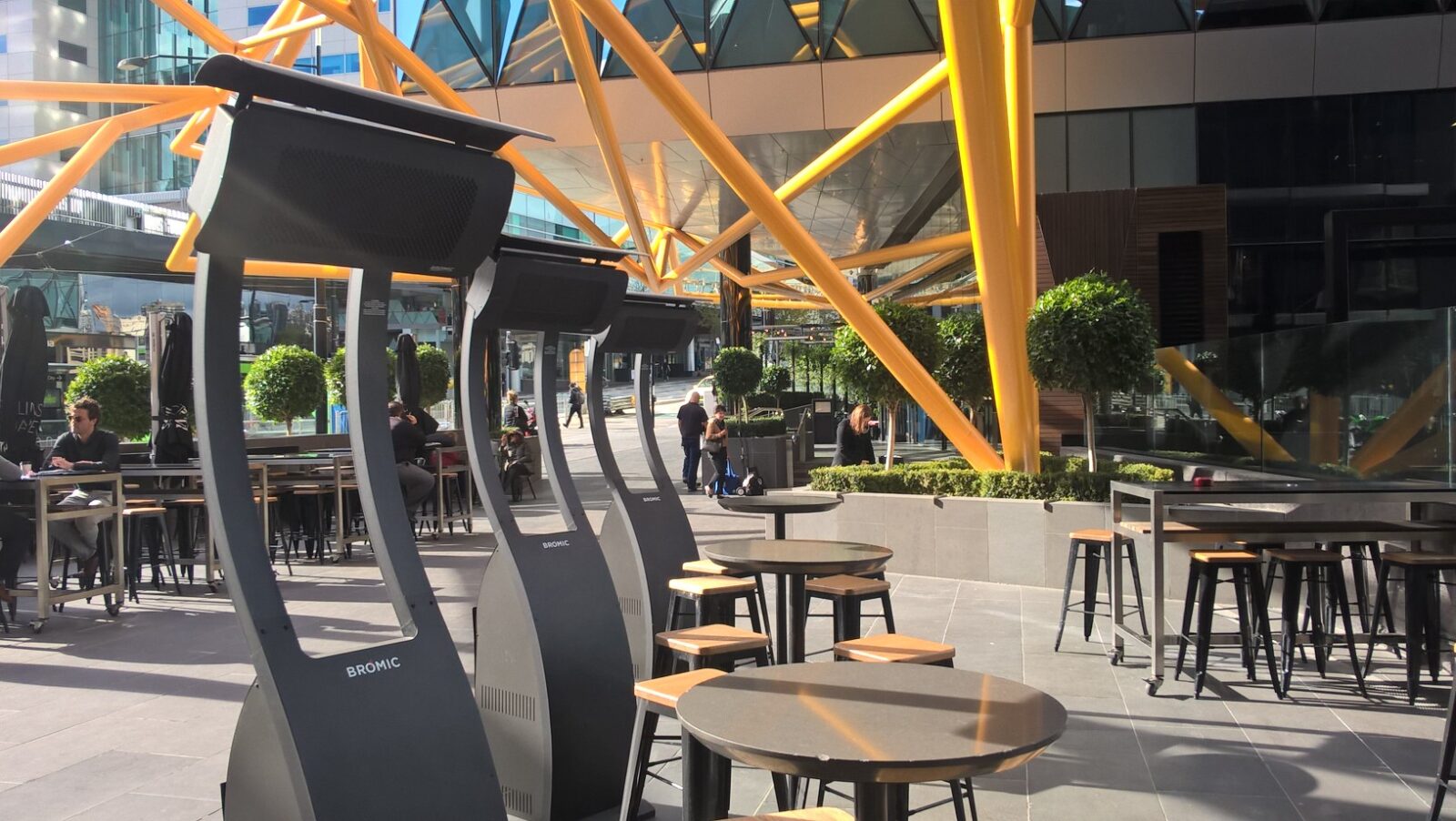 Directional, Radiant Heat
Up to three-times more efficient than portable mushroom heaters, the award-winning Bromic Tungsten Portable heater emits directional radiant heat, creating more targeted heat coverage, heating approximately 16-20 square meters. The high-intensity ceramic burners deliver optimal heat with minimal heat loss covering twice the area within the same amount of space. Conventional mushroom heaters project non-directional heat which often dissipates before reaching an object or person. This causes the heat to be projected out in every direction, resulting in heat loss.
Overall Cost Savings
Bromic's radiant heating efficiency creates the ability to cover more space with fewer units. With this efficient heat output, one Bromic Tungsten Portable heater provides 8 hours of operating time on a single bottle of propane! The table below shows the cost/savings comparison of conventional mushroom heaters and Bromic's Tungsten Portable heater, based on 40 square meters of space being heated for 8 hours a day. By choosing the more efficient and design-focused Tungsten Portable heater, your operational expense savings would average approximately $18,000 per year!
With the clunky design, inefficient heat loss, and increase in overall expenses, it's no wonder why mushroom heaters are bad for business. At Bromic, we're experts in designing state-of-the-art portable outdoor heating solutions that provide the highest level of performance. Together with our complimentary design service, we are able to provide the products and expertise to ensure your outdoor dining space delivers the highest quality of comfort to maximize your return on investment.
Categories