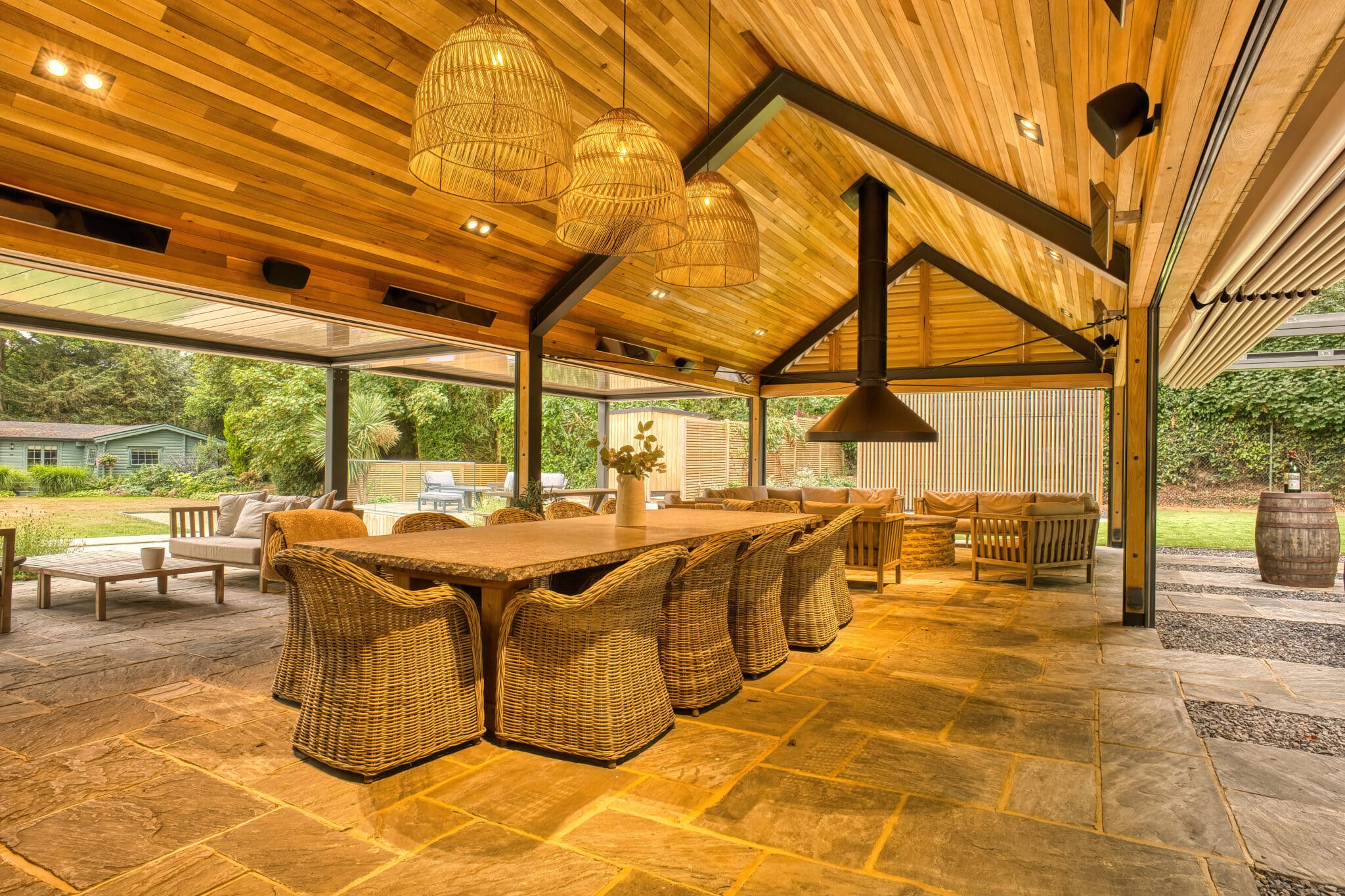 Wall-Mounted Outdoor Heaters
Experience elevated outdoor comfort with Bromic's wall-mounted outdoor heaters. Our wall-mounts ensure that your heater can be easily mounted on walls and structures, while meeting the necessary clearance requirements, providing just the right amount of heat for your outdoor space.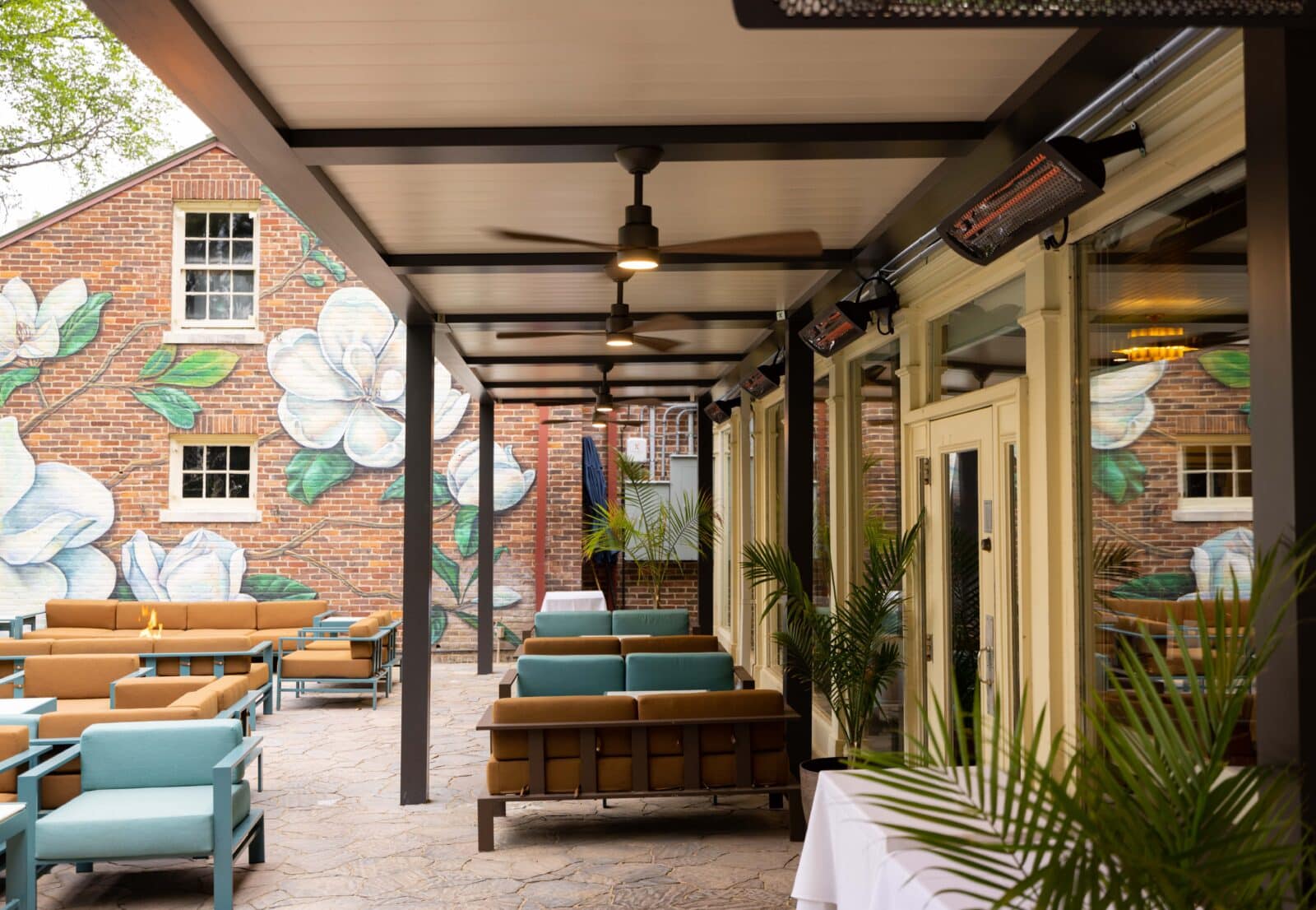 COMPLIMENTARY DESIGN SERVICE
Not sure which heaters are right for your outdoor project?
Let us help with our complimentary technical design service. Our team of heat specialists will prepare a customized design layout to ensure optimized heat coverage for your space.
DESIGN YOUR SPACE
PRODUCT OVERVIEW
Find the Perfect Wall-Mounted Heater for your Outdoor Space
Experience the extraordinary journey towards ultimate outdoor comfort with Bromic's expansive selection of Wall-Mounted Outdoor Heaters. Elevate outdoor spaces to unprecedented levels of warmth and luxury with the perfect solution from Bromic.
Common Questions about Wall-Mounted Heaters
Bromic offers expertly designed Wall-Mounted heating solutions. Explore the extensive Q&A topics below to gain valuable insights that cater to your specific outdoor heating needs. For customized assistance, don't hesitate to reach out to Bromic's team of heating experts who stand ready to craft a tailored solution for your specific needs.
Bromic's wall-mounted outdoor heaters are engineered for lasting durability, constructed from commercial-grade materials and subjected to rigorous testing, guaranteeing consistent warmth throughout the year.
---
Absolutely! Bromic's wall-mounted heaters are designed for efficient outdoor heating. They use advanced technology to radiate warmth effectively, ensuring that your outdoor space remains cozy even in cooler temperatures.
---
The cost of wall-mounted heaters varies depending on the model, features, and specifications. Bromic offers a range of wall-mounted heating options to suit different budgets and requirements.
---
Yes, Bromic's wall-mounted infrared outdoor heaters are designed with safety as a top priority. It's essential to refer to the Installation Manual to ensure safety and efficiency.
---
While our heaters are designed for extended use, we recommend shutting off the heaters when they are not in use. Bromic's control options feature safety features like dimmability and timing functions to be able to turn-down or turn-off heaters as needed.
---
Electric wall-mounted radiant heaters require less ventilation than gas counterparts because they produce no harmful gases. Still, it's crucial to ensure proper clearances are met for safe operation.
---
The number of wall-mounted heaters you need depends on factors such as the size of your outdoor space and the desired level of warmth. Our team of heating experts can assist you in determining the optimal placement and quantity of heaters to achieve your desired comfort level.
---
Both residential and commercial wall-mounted outdoor heaters are often preferred for their space-saving design and aesthetics. They provide a sleek, unobtrusive heating solution, making them an excellent choice for both residential and commercial settings. However, the choice between wall-mounted and freestanding heaters ultimately depends on your specific needs and preferences.
---
Bromic offers a variety of fuel options for our modern outdoor wall-mounted heaters, including natural gas, propane, and electric. The best fuel type depends on your location, availability of fuel source, and heating preferences. Our team of heating experts can help you select the most suitable option for your outdoor space.
---
Both wall-mounted and ceiling-mounted heaters have their advantages, and the choice depends on your space and aesthetic preferences. Wall-mounted heaters are versatile and can be easily integrated into various settings via walls or structures, while ceiling-mounted heaters provide even heat distribution from above. We recommend considering your specific needs and consulting with our experts to determine the best option for you.
---
The ideal distance for wall-mounted heaters from the wall typically ranges according to heater type and fuel source. This spacing ensures proper air circulation and efficient heating while maintaining a safe distance from the wall. Please refer to the installation guidelines provided with your specific Bromic heater for precise instructions.
---