When it comes to creating a comfortable outdoor living space, a recessed electric patio heater is an excellent addition and has become the most popular installation method of outdoor heaters.
Available with the Tungsten Electric, Platinum Electric, and Platinum Marine Bromic heater series, these heaters provide warmth and extend the usability of your patio or deck during chilly evenings, all while blending seamlessly with a sleek and elegant look.
However, before diving into the installation process, it's important to consider a few factors to ensure optimal performance, safety, and functionality.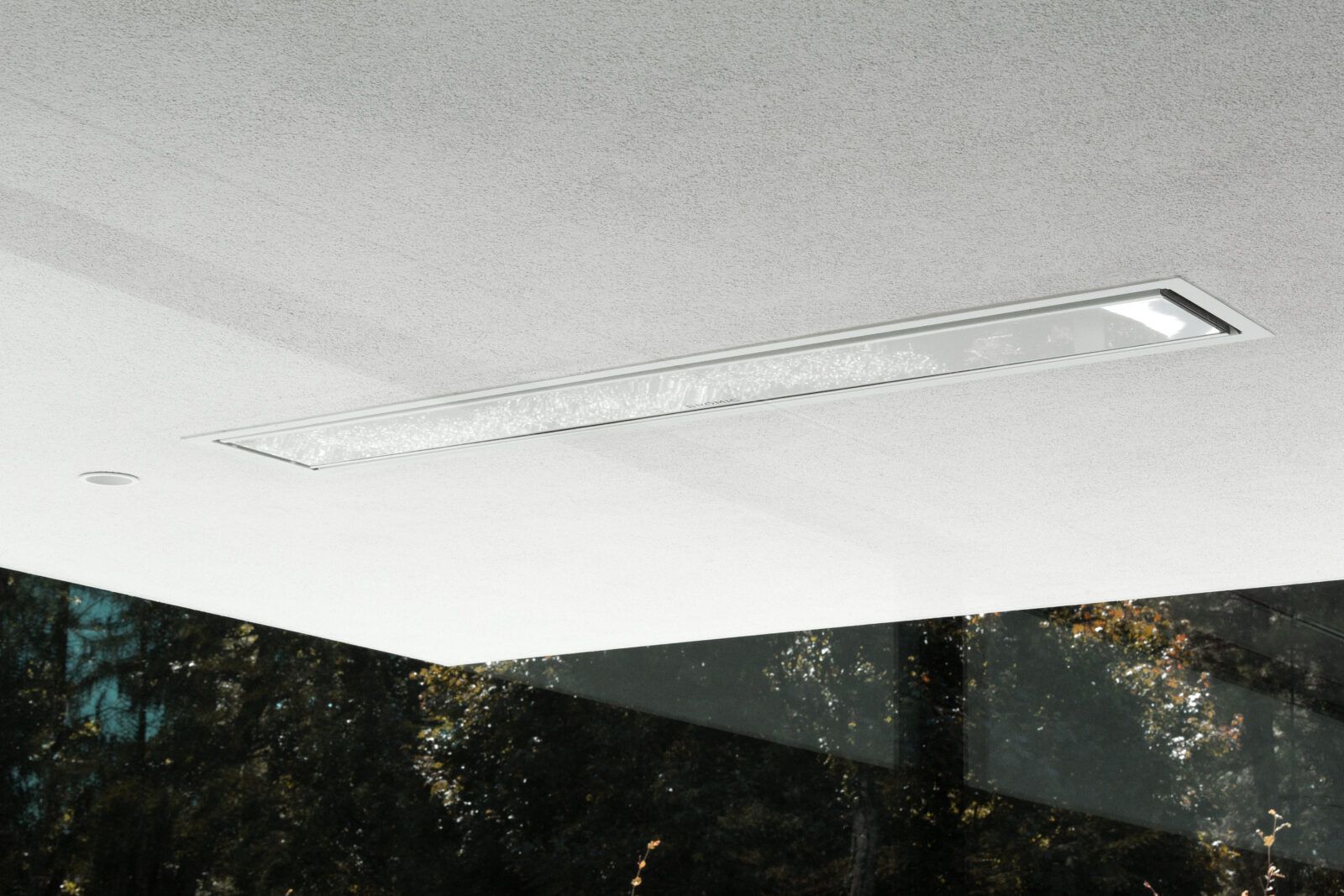 What are the Top Considerations when Recessing your Outdoor Heaters?
Before installing recessed electric outdoor heaters, your ceiling and ceiling cavity will need to meet a few requirements depending on heater series and model. It's important to consider the below factors to ensure the safety and efficiency of the heating system.
Are your ceilings prepped and ready to install recessed outdoor heaters?
Before installation, it's important to consider if your power supply can handle the electrical load of the heater. Flush-mounted electric outdoor heaters typically require a dedicated circuit, so it's important to consult a professional electrician to assess your electrical system's capacity and make any necessary upgrades.
Additionally, it's important to consider the cavity space available. Your ceiling surface should ideally only be between 10mm to 30mm thick. Thicker ceilings might still be suitable for recessing but will require a more customized solution from Bromic's Technical Service Team, and the involvement of Bromic engineers.
Whether you are installing recessed outdoor heaters during a new build or retrofit, the ceiling cavity clearance will vary depending on the type of heater purchased.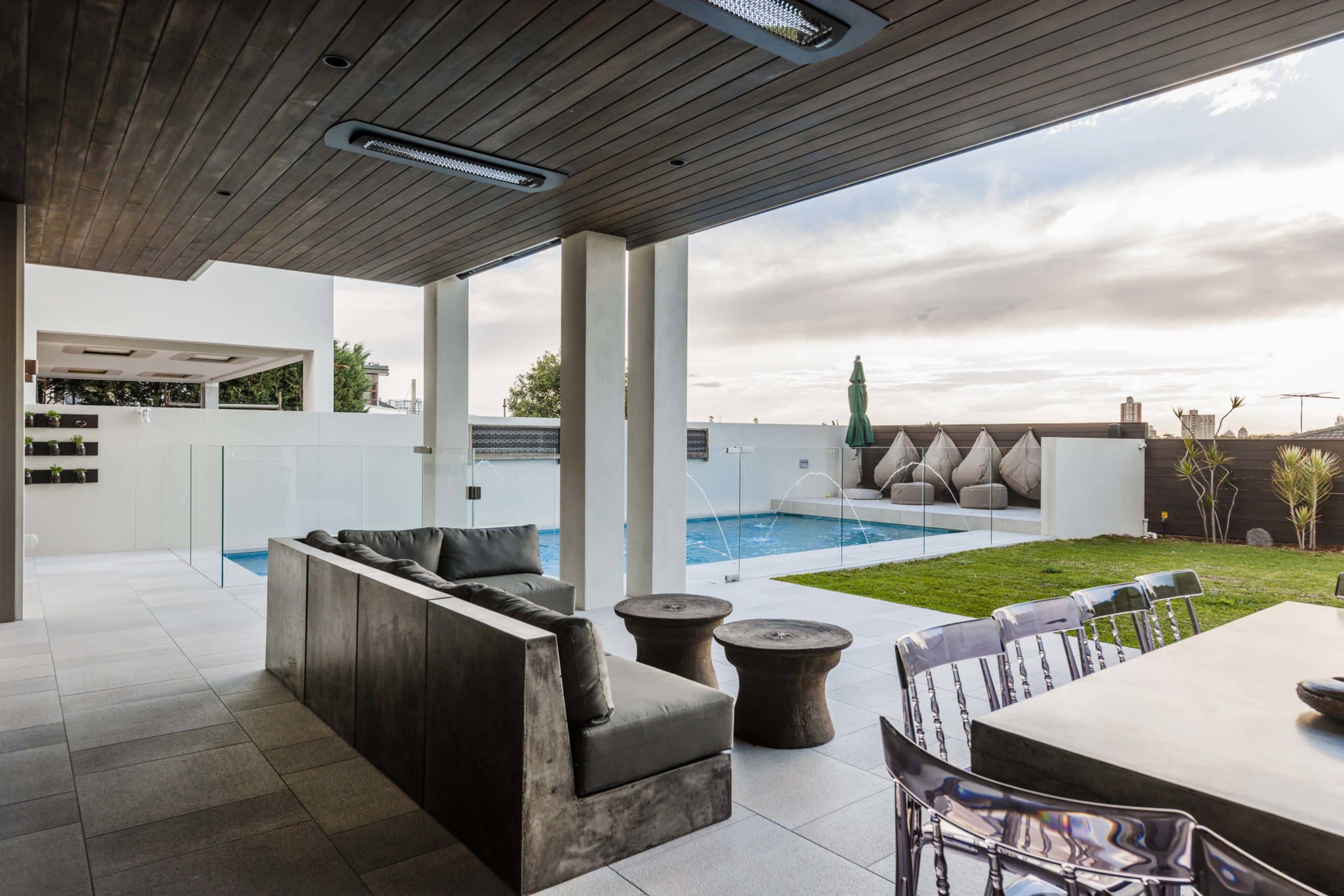 Do you have the proper clearances from combustibles to install recessed outdoor heaters?
Depending on the type of heater being recessed, it is important to refer to the installation manuals to review the required clearances to combustibles as they can vary from heater to heater. Here are some quick links to Bromic's Platinum and Tungsten Electric heater instruction manuals for reference:
Is your ceiling material rated to allow for heaters to be installed?
The material of your ceiling and structural supports or joists is also important as it will need to be able to easily support the weight of the electric heaters, which each can weigh between 16lbs to 38lbs depending on the model. Weaker ceilings may therefore require re-enforcing before the frame can be safely installed.
For recess installations, the heater must be completely protected against water contact from above, so it's important to make sure that your ceiling is not prone to leaks. At the same time, the heater should under no circumstance be covered with insulating material or any other material that might be located within the ceiling as this can be hazardous.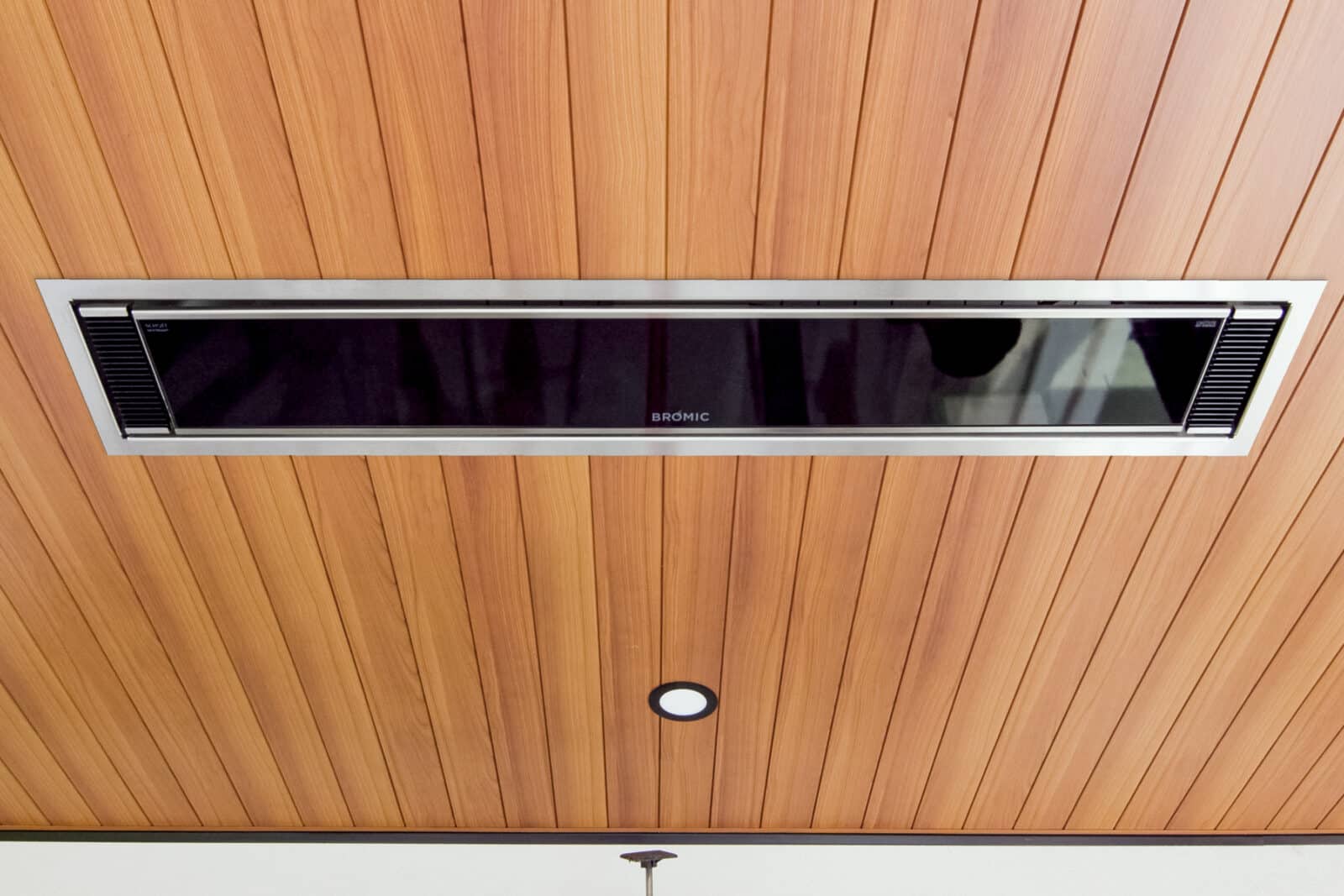 What type of Recessing Kit would work for my Space?
Although recessing is ideally carried out when your patio is being built due to the minimum clearances needed, it can now also be suitable for retrofitting into spaces with the new Platinum Low Clearance Recess Kit. With a built-in ceiling recess box, the Low Clearance Recess Kit allows for a reduced cavity clearance requirement of at least 180mm.
The Standard Recess Kit, suitable for both the Tungsten Electric and Platinum Electric series, requires a cavity height of at least 1m for the Tungsten Electric heater series with 2 layers of 16mm fireproof insulation installed on all surfaces of the ceiling box. For the Platinum Electric Standard Recess Kit, at least 256mm cavity height is required for the Platinum Electric 2300W and 3400W models, and at least a 330mm cavity height for the Platinum Electric 4500W model.
With the Low Clearance Recess Kit, these cavity requirements are reduced to a minimum of 180mm cavity height required, due to the built-in fan and vents added for temperature control. Suitable for both the Platinum Electric 2300W and 3400W heater models, the Low Clearance Recess Kit is UL Certified for safety and allows for easier installation within both retrofits and new builds.
Are you Ready to Recess your Outdoor Heaters?
As you can see, installing your built-in electric outdoor heater will require careful consideration so you can make an informed decision and enjoy the warmth and comfort of your patio heater safely and efficiently. And, once they're installed, you'll barely notice they're there – if it wasn't for the powerful radiant heat they'll project into your outdoor space!
For more information on how to recess your heater or to find out if your space is suitable, contact our outdoor heating experts.
Categories