Description
Silver Nova
, the twelfth ship to join Silversea's fleet and one of the most technologically advanced ships built to-date has recently embarked on its first voyage complete with 70 of Bromic's
Platinum Smart-Heat™ Electric Marine
heaters aboard.
Designed by Analise Bizzotto, Lead of Architectural Design, Newbuilding and Innovation at The Royal Caribbean Group, and installation by Meyer Werft in Papenburg, Germany,
Silver Nova
has claimed the title of the most environmentally conscious ship with an Energy Efficiency Existing Ship Index (EEXI) rating that is approximately 30-35% better than applicable International Maritime Organization (IMO) requirements – truly a stroke of master class!
A home away from home for up to 728 guests,
Silver Nova's
unique asymmetrical design introduces views of the world like never before, offering a completely immersive destination experience. Bizzotto explains, "the ship has an asymmetrical design that is meant to bring guests closer to their destination within each view [from the ship]". The revolutionary horizontal design of the ship ensures cohesive public areas which fuse seamlessly together from one space to another. Additionally, the ship's pioneering architecture offers exceptional experiences including aft suites that offer 270
◦
views and butler services for all suites so you don't even need to leave the comfort of your room.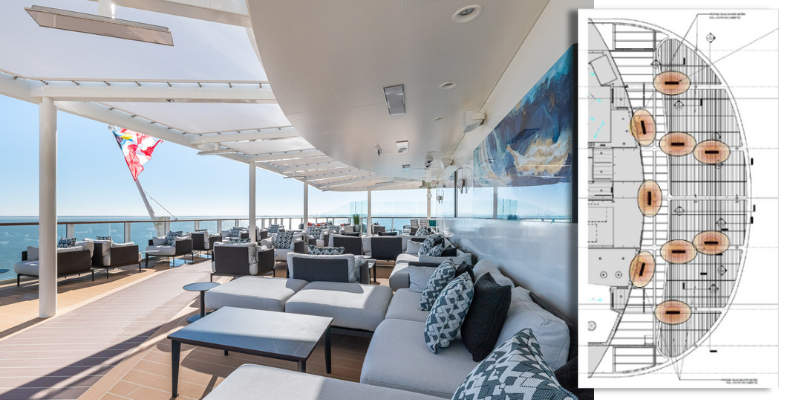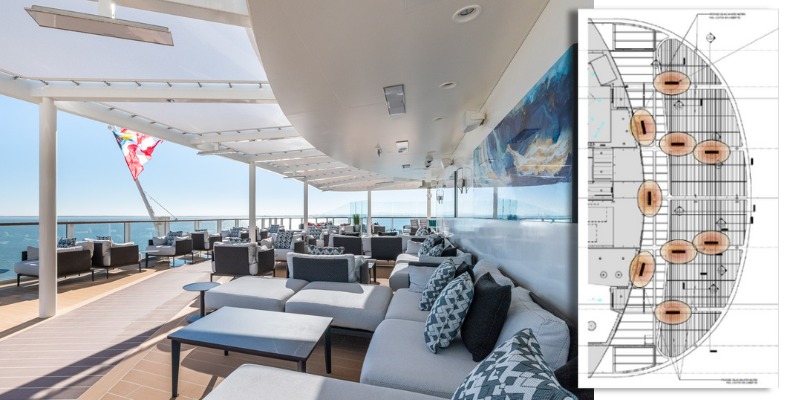 Taking into consideration this unique design
and guest experience, Bizzotto worked alongside
Bromic's
heating expert Daniel Bruntsch
through
Bromic's
complimentary Design Service
, to design a
heat layout that would not distract from the pristine views.
"We worked with Daniel to place the heaters near where they would work best
and be the most efficient," states Bizzotto.
Bruntsch then drew-up a free 2D heat plan and was able to recommend personalized heating solutions
including both
recessed
and
ceiling-suspended
mounting options
that would
provide
the most ideal level of comfort for guests aboard the cruise
ship, and usability of the outdoor spaces year-round.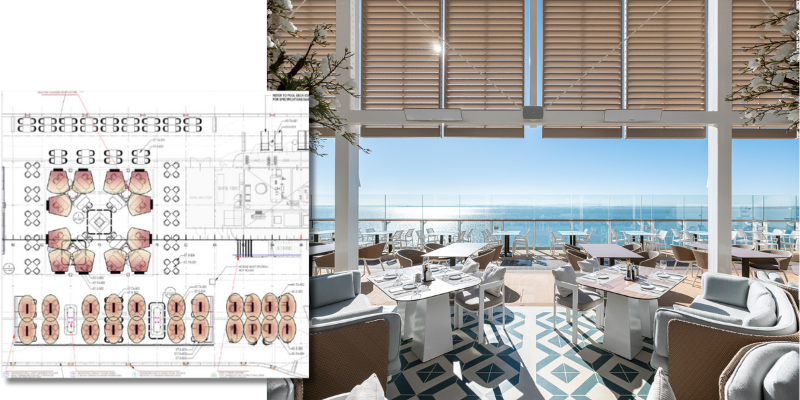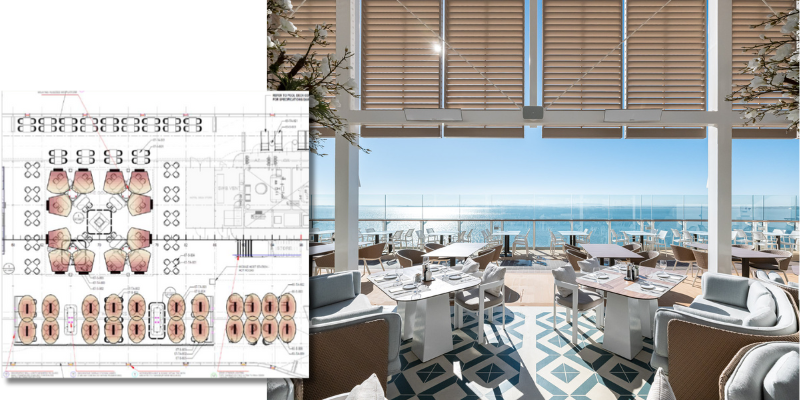 "Historically, heaters on ships have always been unsightly. The simple fact that the design is so simple and sleek meant that they are both aesthetically pleasing, and most people didn't notice them," says Bizzotto. "The sleek Bromic design seamlessly blends into the architecture of the ship which was our goal with all technical elements".
With 70 of Bromic's Platinum Smart-Heat™ Electric Marine heaters installed in the main gathering spaces of the ship including the SALT LAB and Shade House dining areas, the Stargazing Deck and Marquee, and Decks 4, 5, 5 Crew, 10A, 10B, and 10C, guests are sure to remain comfortable and warm to take-in every view even if there's a crisp ocean breeze.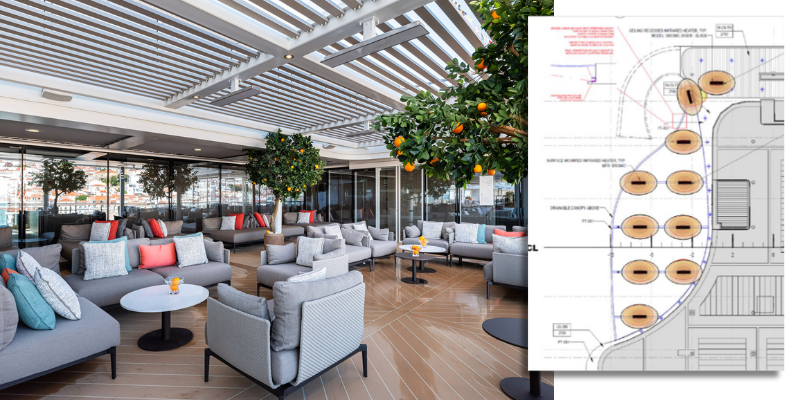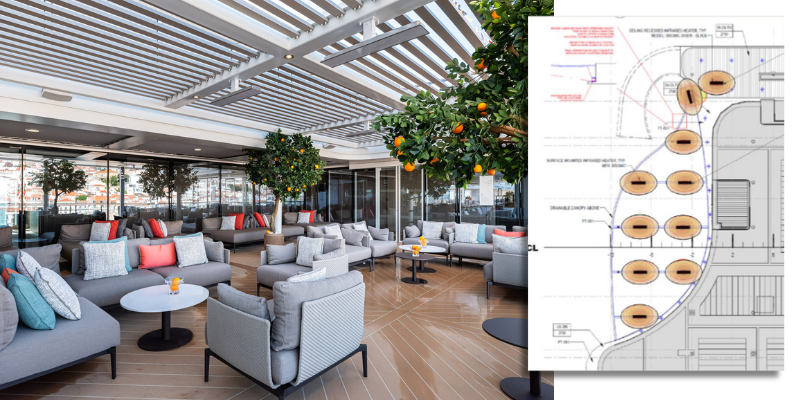 Composed of a fully sealed heater body, and a premium, tinted ceramic-glass screen, Bromic's low form factor
Platinum Collection
heaters spread radiant heat evenly across a large area while minimizing wind interference and unwanted light emissions—so guests can simply enjoy the comfort of the heat without interrupting the magic of the moment. Composed of durable AISI 316 marine grade stainless steel and certified by
Lloyds Register
, the Platinum Electric Marine heaters are resistant to the corrosive elements of coastal and marine environments, so guests can enjoy them for many years to come.