Description
M/Y Coral Ocean
, one of the largest and most talked-about yachts purchased at the 2019 Monaco Yacht show (MYS2019), was recently refurbished to include Bromic's
Platinum Smart-Heat™ Electric Marine
heaters on its main deck and owner's deck aft.
Designed by one of the leading yacht designers,
Bannenberg & Rowell
, and with naval architecture completed by top yacht builder,
Lurssen Yachts,
M/Y
Coral Ocean
can firmly claim its status as a luxury maritime vessel that is now elevated with sophisticated, smart, and effective outdoor heating by
Bromic
.
Captain of M/Y Coral Ocean, Will Kaye, names the main deck aft and owner's deck aft outdoor areas as the
most
important area for guests on the yacht. These outdoor areas accommodate a dining capacity of 12 guests, making them an important area for gathering on the vessel. Through Bromic's
complimentary Design Service
, owner of the superyacht, Ian Malouf, worked with a heating expert who drew-up a free 2D heat plan and was able to recommend personalized heating solutions that would provide the most ideal level of comfort for guests aboard the superyacht. The difference in guest experience on the yacht with the recently upgraded heaters created for a more enjoyable time spent in these outdoor areas, and the ability to use these outdoor areas year-round.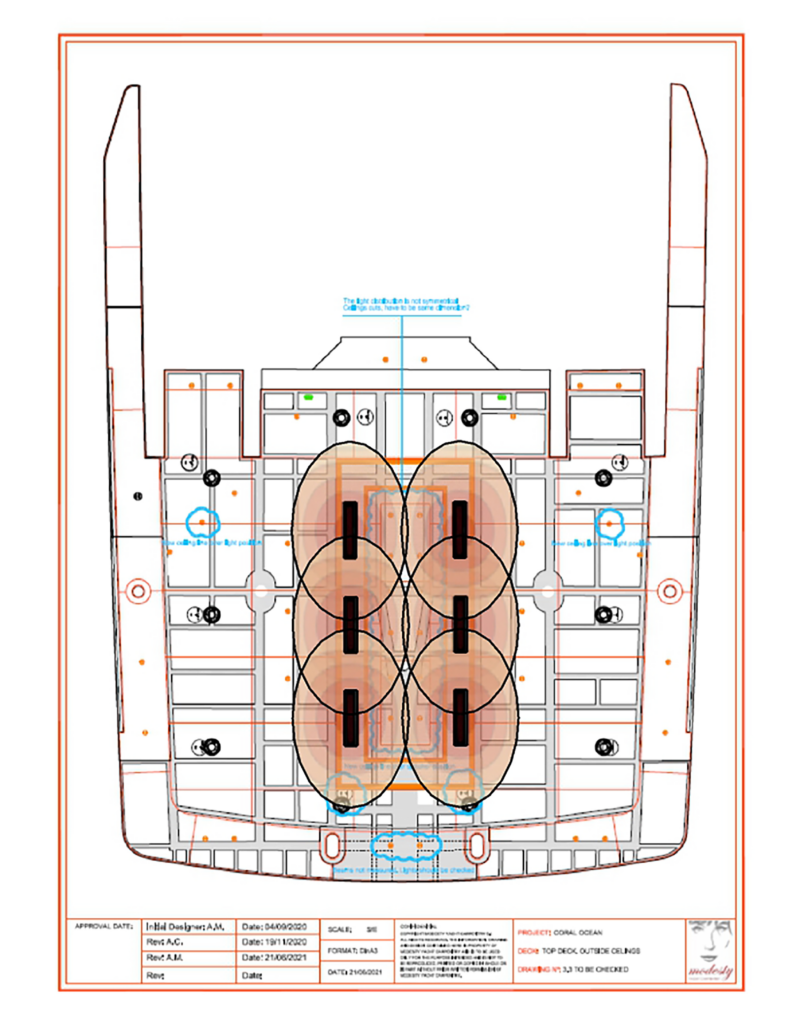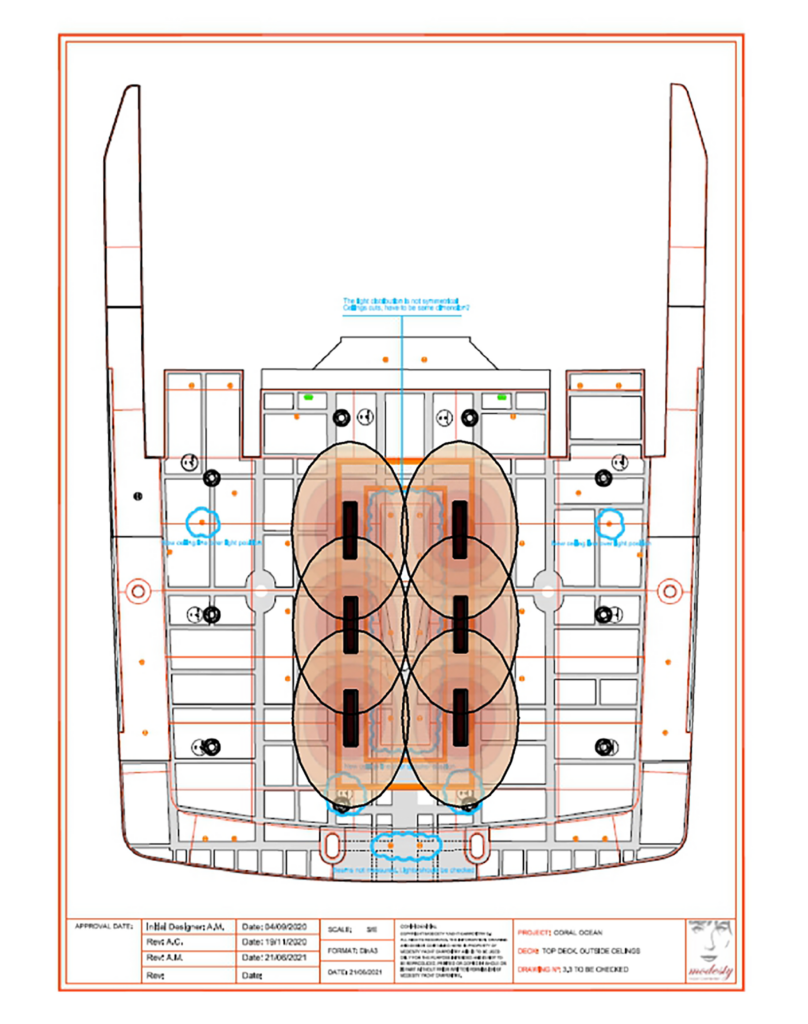 "The evenness of the heat emission is one of our customers' favorite features of Bromic's heating solutions," says Captain Kaye. He continues, "the distribution and heat pattern allow for a very even heat with less cold spots than other heater types." Controlled by a
Wireless Dimmer Controller
, these heaters seamlessly provide a comfortable and consistent temperature for guests to dine on the deck without being an eyesore like other available heating solutions—so these areas can be enjoyed even on the chilliest evenings. "[Bromic heating solutions] produce a significant amount of heat and allow dining on the exterior deck at a significantly lower temperature than without."
Composed of a fully sealed heater body, and a premium, tinted ceramic-glass screen, Bromic's low form factor
Platinum Collection
heaters spread radiant heat evenly across a large area while minimizing wind interference and unwanted light emissions—so guests can simply enjoy the comfort of the heat without interrupting the magic of the moment. Composed of durable AISI 316 marine grade stainless steel, the Platinum Electric Marine heaters are resistant to the corrosive elements of coastal and marine environments, so guests can enjoy them for many years to come.