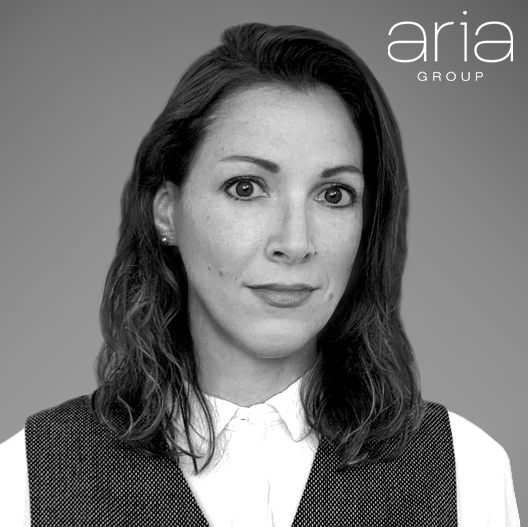 Step into the world of outdoor hospitality with us in our latest podcast collaboration with Archispeak! Join us as we explore the secrets to success in designing captivating outdoor spaces that not only enhance the guest experience but also boost the business' bottom line. In the company of our guest, Elizabeth Neuffer, Project Designer from Aria Group, we'll unravel the profound impact of the pandemic and the exciting trends shaping the future of these outdoor havens.
The Essense of Outdoor Space Design
Liz Neuffer begins by discussing the evolution of outdoor space design in response to the pandemic. While some aspects remain consistent, such as using patio operable systems, there is a notable shift in clients' willingness to invest in outdoor spaces, seeing them as valuable additions. The product landscape has expanded with more versatile and all-inclusive solutions, including lighting, heaters, and wind protection. The design shift has intensified the desire for outdoor dining experiences, leading to a surge in their popularity.
"There are some really great products out there now that I think look even better," says Neuffer. "And I think that's, that's the coolest thing about where some of these products are going is they look like they belong in this space."
Clients now prioritize outdoor spaces as equal to indoor dining, influencing their choice of concepts and locations. Some even opt out of locations where regulations or landlords limit outdoor extensions, reflecting the significance of expanded outdoor dining.
"When people see people dining outside having that experience, it brings more crowds in," says Neuffer. "So I feel like that shift, it's been exemplified, but I do feel like there's always been a desire to have some type of outdoor dining element. It's just now kind of boosted itself and just exploded."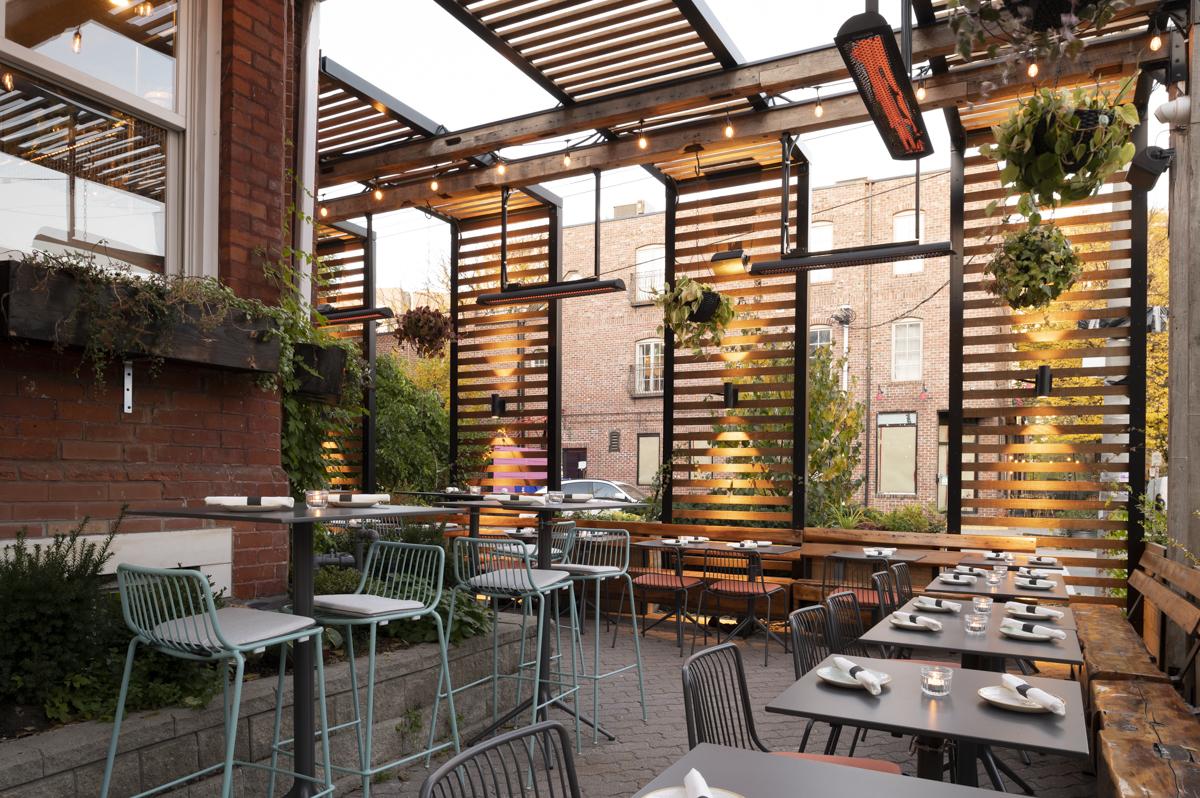 Creating Captivating and User-Centric Spaces
Because of this surge in popularity, creating comfortable outdoor dining spaces has evolved significantly, with a focus on thermal comfort, lighting, and versatile furniture. Liz Neuffer emphasizes the importance of deciding whether there will be a structure to house the outdoor space, considering factors like full conditioning. Lighting also plays a critical role, with a shift towards ambient lighting, string lights, moon lighting, and solar options to create an inviting atmosphere for nighttime dining. Furniture that can withstand the elements while remaining comfortable is crucial, as guests would like to have the same experience outside as they would inside. Programming the space involves accommodating a variety dining, bar, and lounge areas, with considerations for features like fire pits and water elements.
As Liz explains, "making sure you have a variety of different types of tables, and cozy nooks or other little elements where you can have a little bit more intimate dining [experiences]. It's just making sure you have a good variety of spaces for people to feel comfortable with where they want to be."
Additionally, utilizing spaces that were once never considered such as rooftops has significantly gained popularity post-pandemic. Host Carmac Phalen discusses how he's noticed a shift in client focus on utilizing these outdoor spaces more than ever before. He explains, "We've actually seen lot of clients more open to using rooftops. You know, a lot of times they're worried about liability and things like that.
And if we can overcome that aspect for them and show that there are benefits to utilizing those spaces that are already there, and you can decrease the footprint of the building by increasing the use of what the building already has, it's been something that they've been very open to and starting to see."
These elements form the building blocks of exceptional outdoor spaces.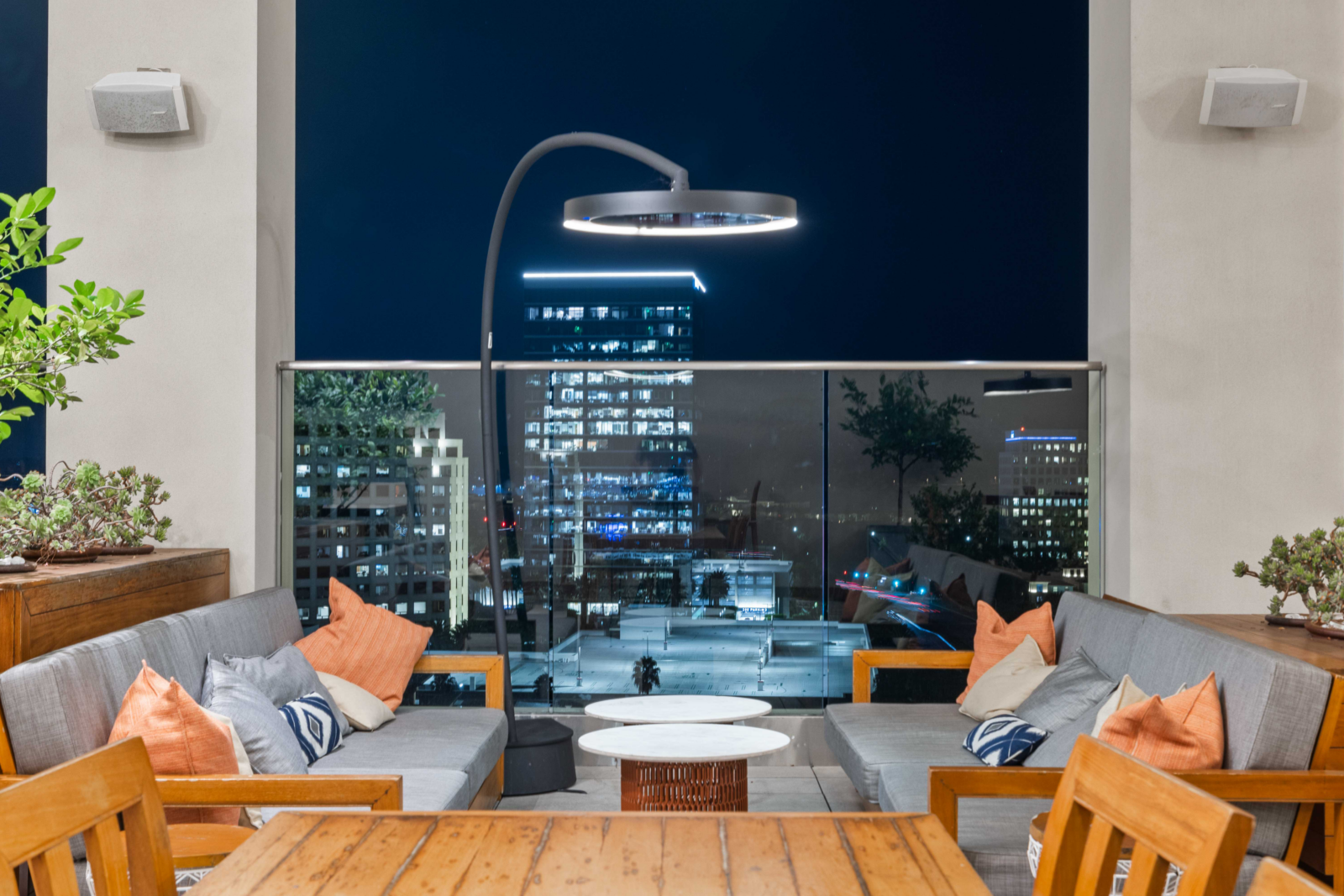 Battling the Elements
In regions with varying climates like Chicago, the success of outdoor space designs relies on a combination of technology and design. While fully climate-controlled outdoor spaces may not be feasible year-round, innovative patio enclosure systems can mitigate the impact of harsh weather.
"There are ways that it can be successful, but I don't think we can count on it to be 365 days," says Nueffer. "But I think these patio enclosure systems do a good job of keeping the heat and all of that thermal comfort in control. I think it can be successful if you're willing to specify the right things and spend the money on it."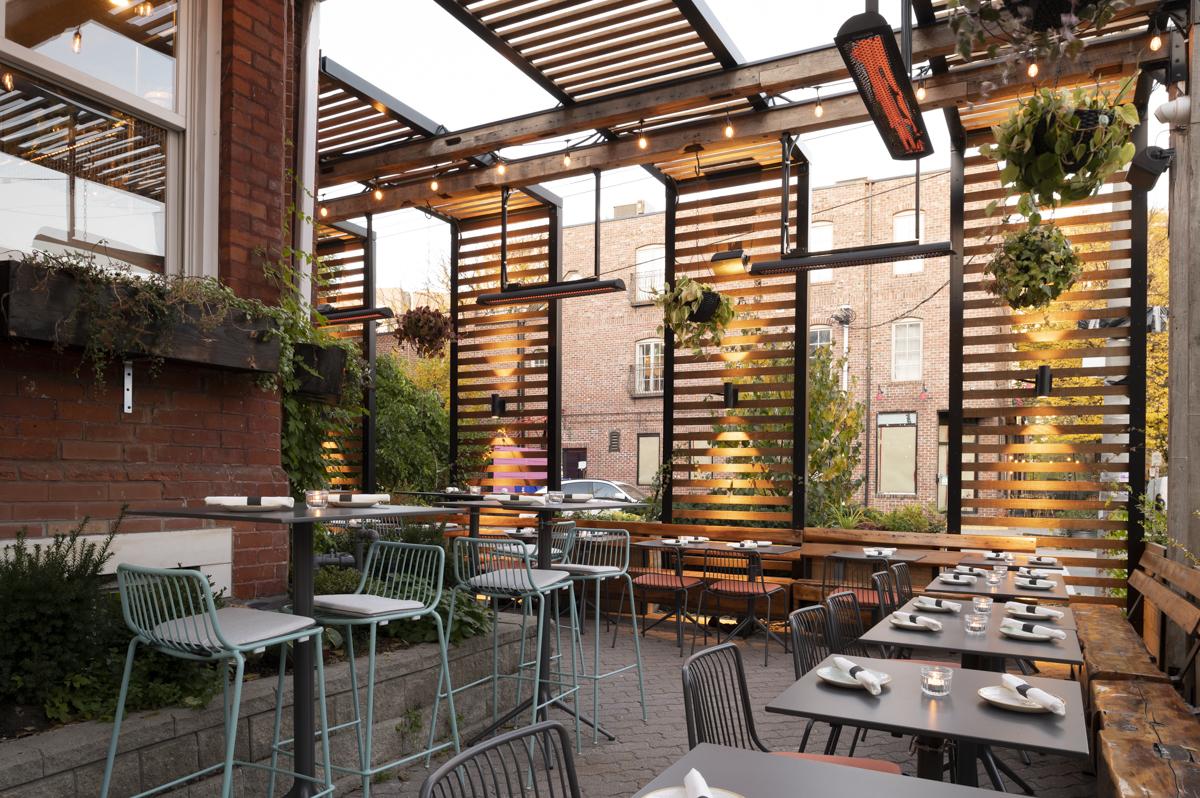 Never Miss an Episode!
Subscribe to our industry newsletter to stay up to date on innovations and trends within the built environment.
Sustainability in Post-Covid Hospitality
In response to the pandemic, there's a notable shift towards sustainable heating solutions, with electric heaters gaining prominence over traditional natural gas or propane alternatives. This transition aligns with architects' growing emphasis on sustainability in outdoor space design. Electric heaters are favored for their easier installation and reduced maintenance burdens compared to propane tank heaters. Furthermore, modern electric heaters such as Bromic's Eclipse and Platinum Collections are designed with aesthetics in mind, seamlessly integrating into the outdoor space's overall design rather than appearing as utilitarian add-ons. This sustainable approach not only benefits the environment but also enhances the visual appeal of outdoor dining areas.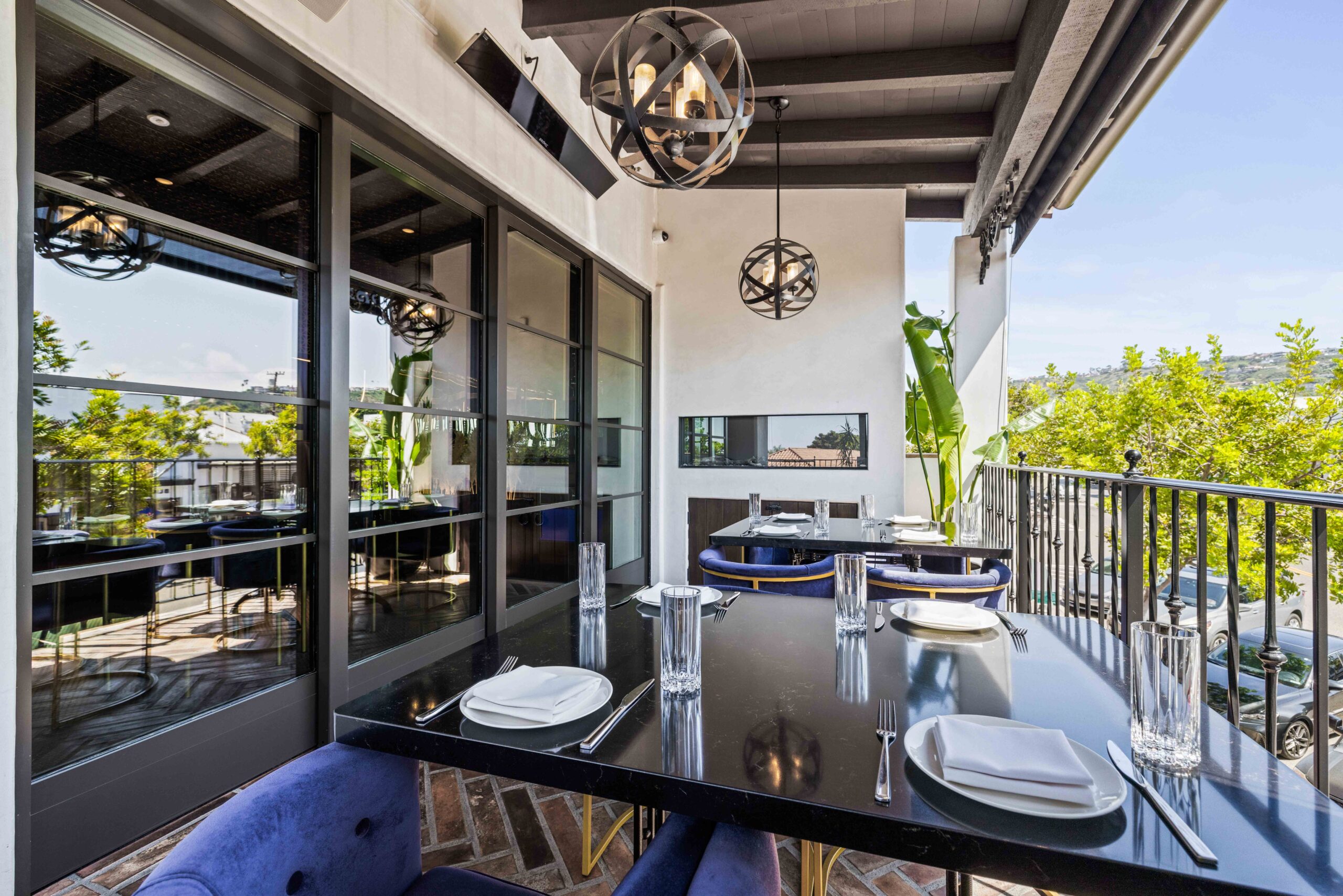 Balancing Aesthetics and Functionality
The market is shifting away from older propane-based heaters due to maintenance concerns. Some companies, like Bromic, offer sleek, dual-purpose heaters with integrated lighting, enhancing both functionality and aesthetics.
"I know Bromic has a really neat heater," says Neuffer. "It's called the Eclipse. It's a disc and it's also a light source and heat. And they look really cool. They're very minimal, very streamlined and slim. and they put out quite a bit of heat and you can place those around the patio."
These modern heating solutions provide designers with more flexibility, as they seamlessly blend into the space, improving the overall outdoor dining experience without impacting the design aesthetics.
She continues, "it kind of gives designers a new tool in their toolbox of thinking through okay, it's not just a functional element, but it's a beautiful element. It's something else that designers can feel proud to put into this space. And it doesn't have to be an afterthought of, oh, we forgot, how are we going to put these heaters in? Where are they going to go? They're going to be an eyesore. Instead, it's oh, these great heaters can be part of the design or part of the lighting element, or it can be part of the design moving forward."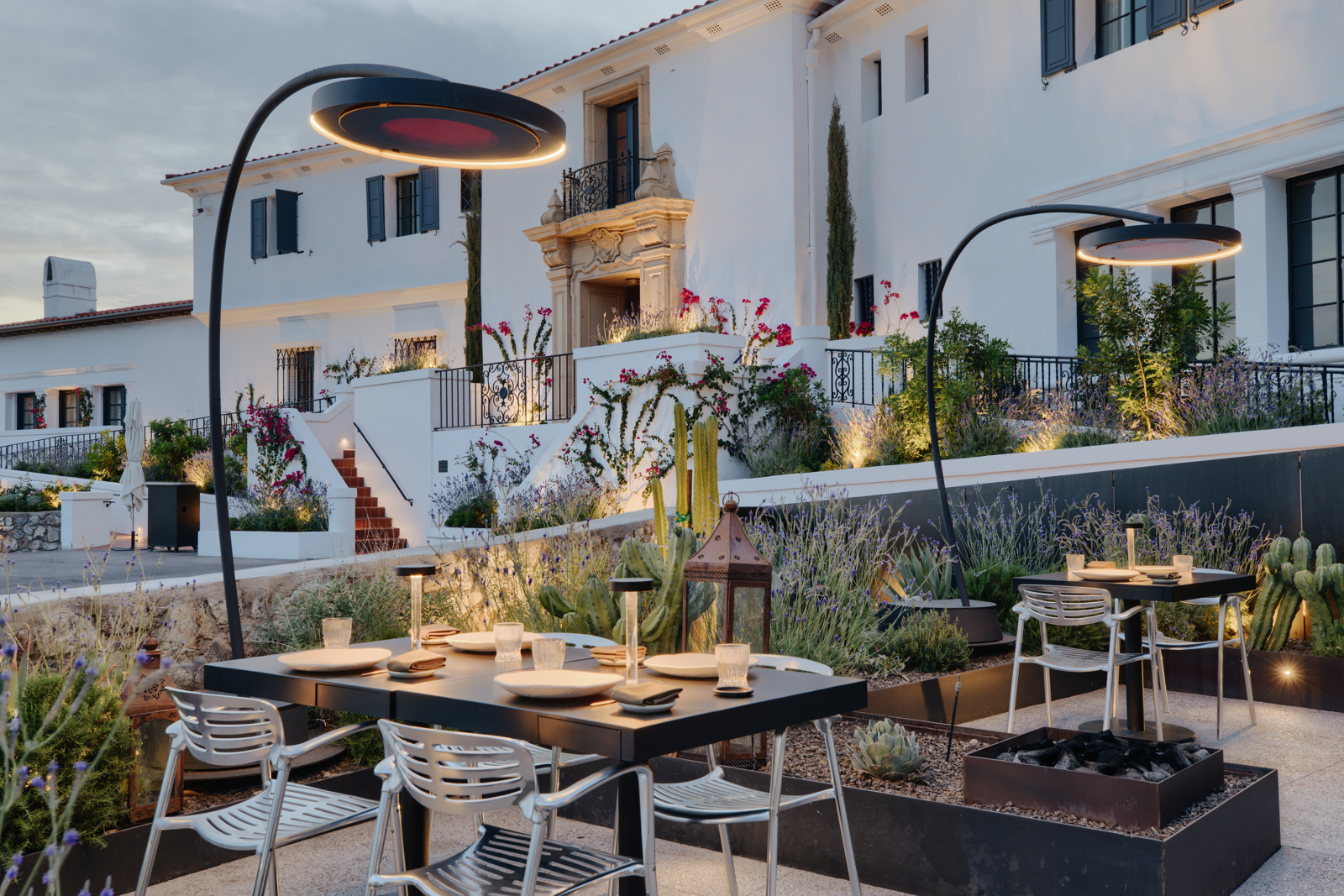 Educating Clients and Overcoming Objections
Educating clients about the practical considerations in outdoor space design is essential. Designers must address challenges such as rain, wind, and temperature variations, which can impact the comfort and appeal of outdoor dining areas. To create a year-round outdoor experience, architects consider solutions like heating and wind protection. Upfront costs, maintenance, and operational expenses are key concerns that designers and owners need to navigate. The decision to invest in outdoor elements often centers around expanding seating capacity and increasing the restaurant's overall lifespan. With the right design and investments, the return on investment for outdoor heating and extensions can be substantial, benefiting both patrons and businesses.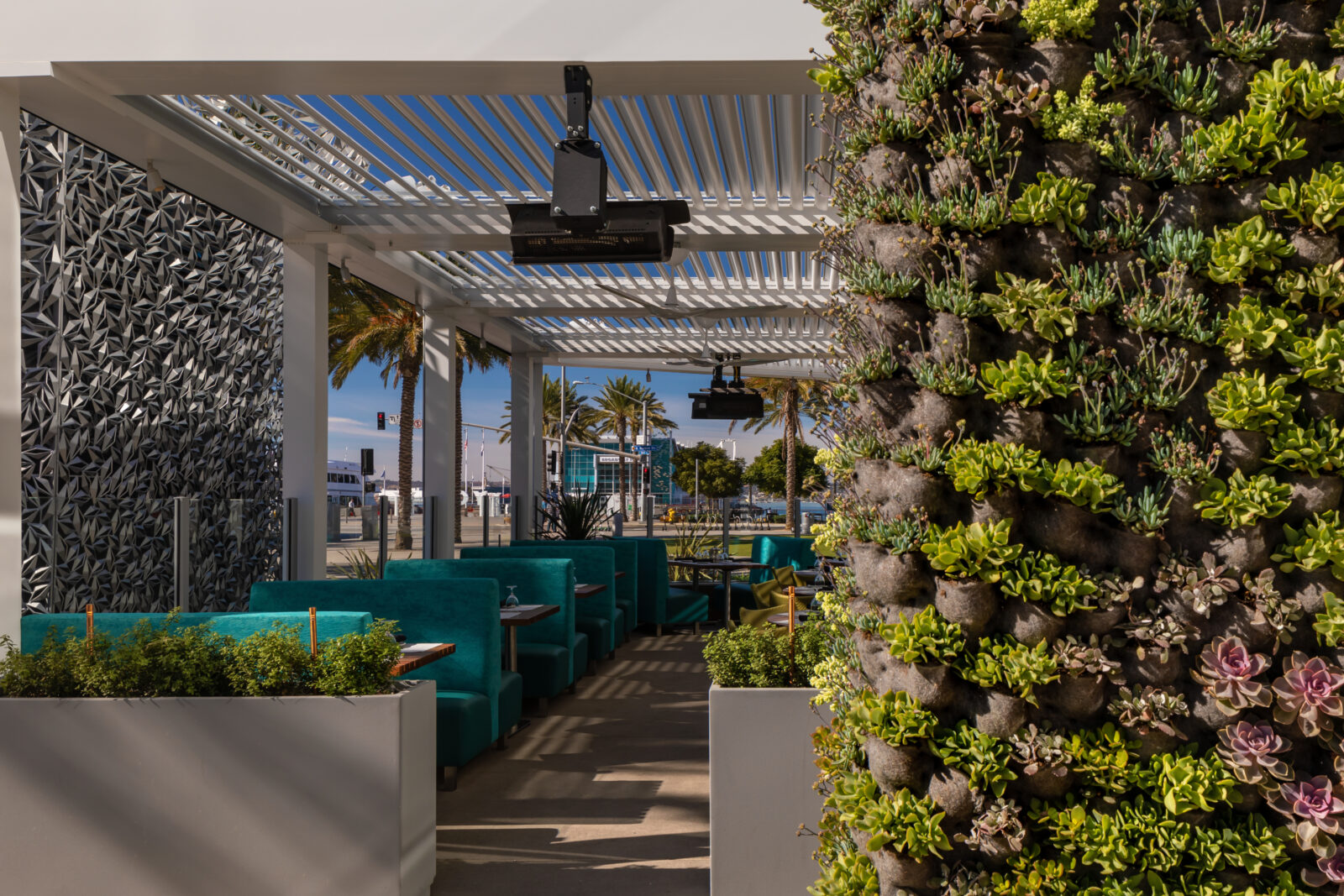 Enchanting and Enduring Outdoor Spaces
Our journey into the world of outdoor hospitality spaces with Liz Neuffer has illuminated the profound impact of the pandemic on the industry and the exciting trends shaping its future. We've explored the shift in client mentality towards outdoor spaces, the importance of creating comfortable and user-centric environments, and the battle against the elements in regions with varying climates. Sustainability and the fusion of aesthetics and functionality have become key considerations in this evolving landscape. We are immensely grateful to our guest, Liz Neuffer, for sharing her invaluable insights and expertise in crafting exceptional outdoor experiences. To delve deeper into this enlightening conversation, be sure to listen to the entire podcast episode. Thank you for joining us on this journey, and we look forward to further exploring the ever-evolving world of outdoor spaces.
Categories