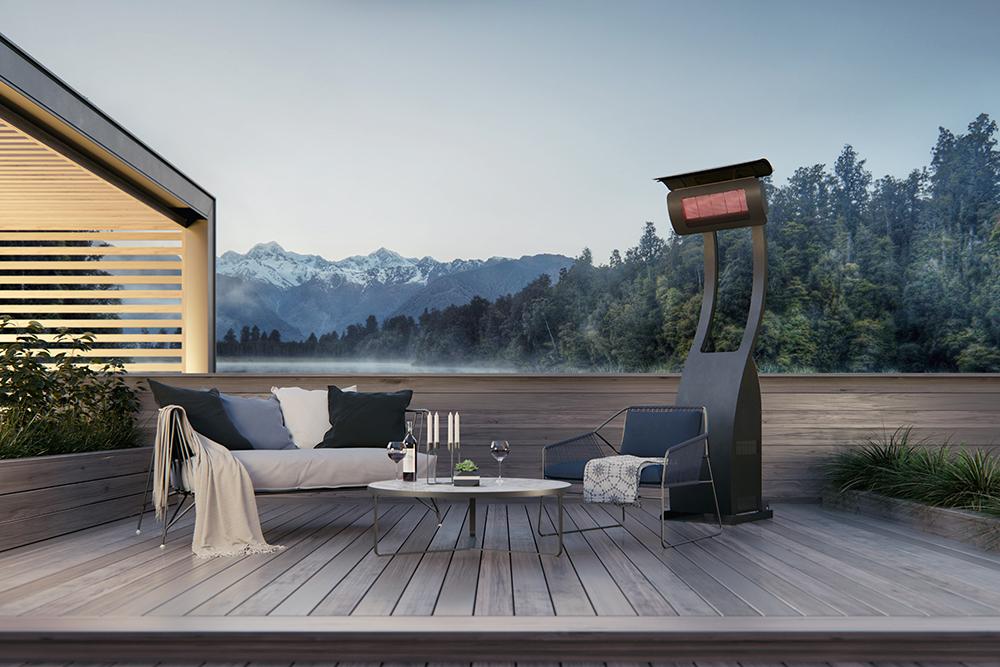 Outdoor Propane Heaters
Bromic's propane heaters provide the versatility, power and performance needed to extend comfort in the outdoors – all wrapped up in our expertly designed packaging.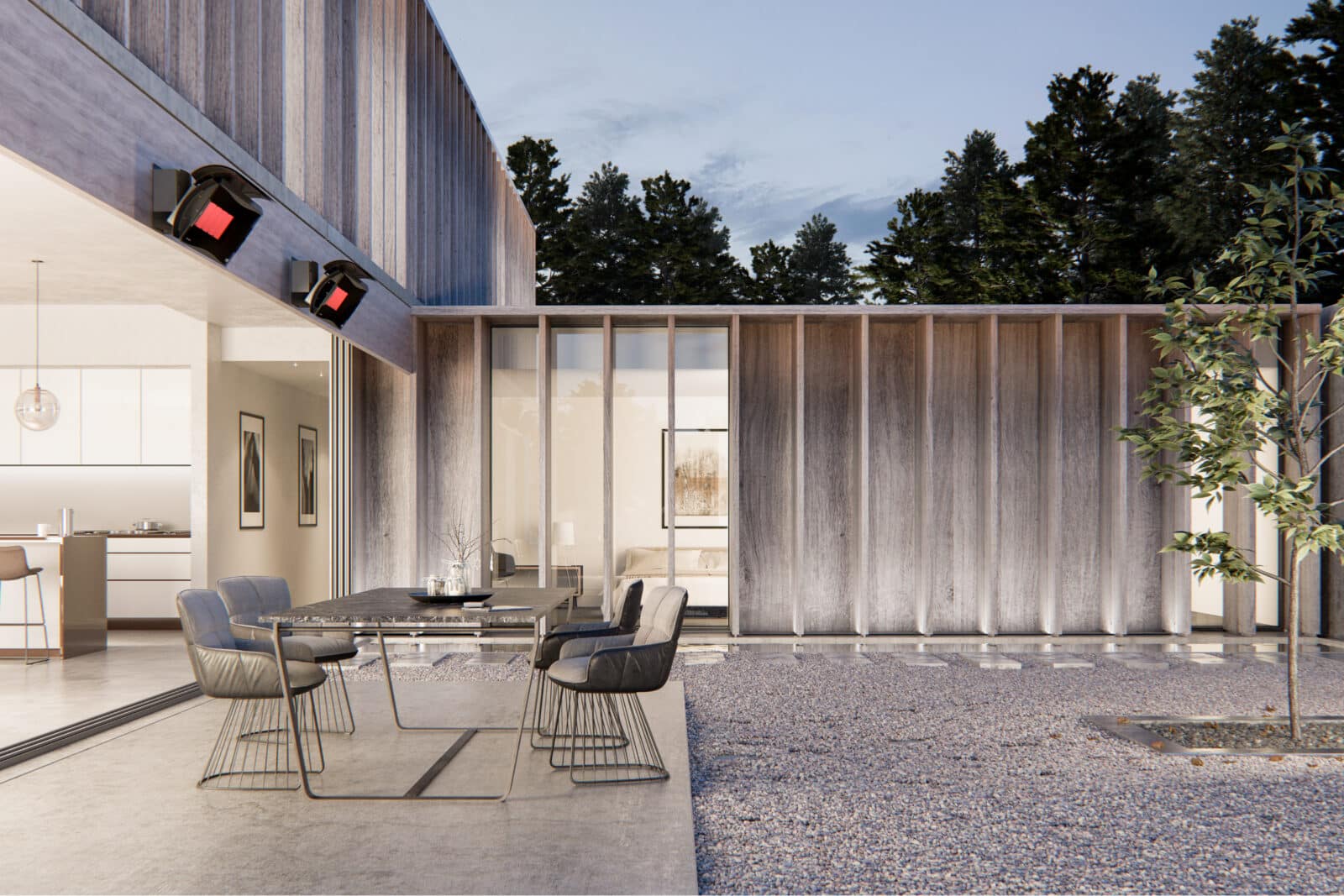 COMPLIMENTARY DESIGN SERVICE
Not sure which propane heaters are right for your outdoor project?
Let us help with our complimentary technical design service. Our team of heat specialists will prepare a customized design layout to ensure optimized heat coverage for your space.
DESIGN YOUR SPACE
PRODUCT OVERVIEW
Find the Perfect Propane Heater for your Outdoor Space
Embark on a journey of ultimate comfort by exploring Bromic's extensive collection of Propane Heaters, where you'll discover the ideal solution to elevate your outdoor experience to unmatched levels of warmth and luxury.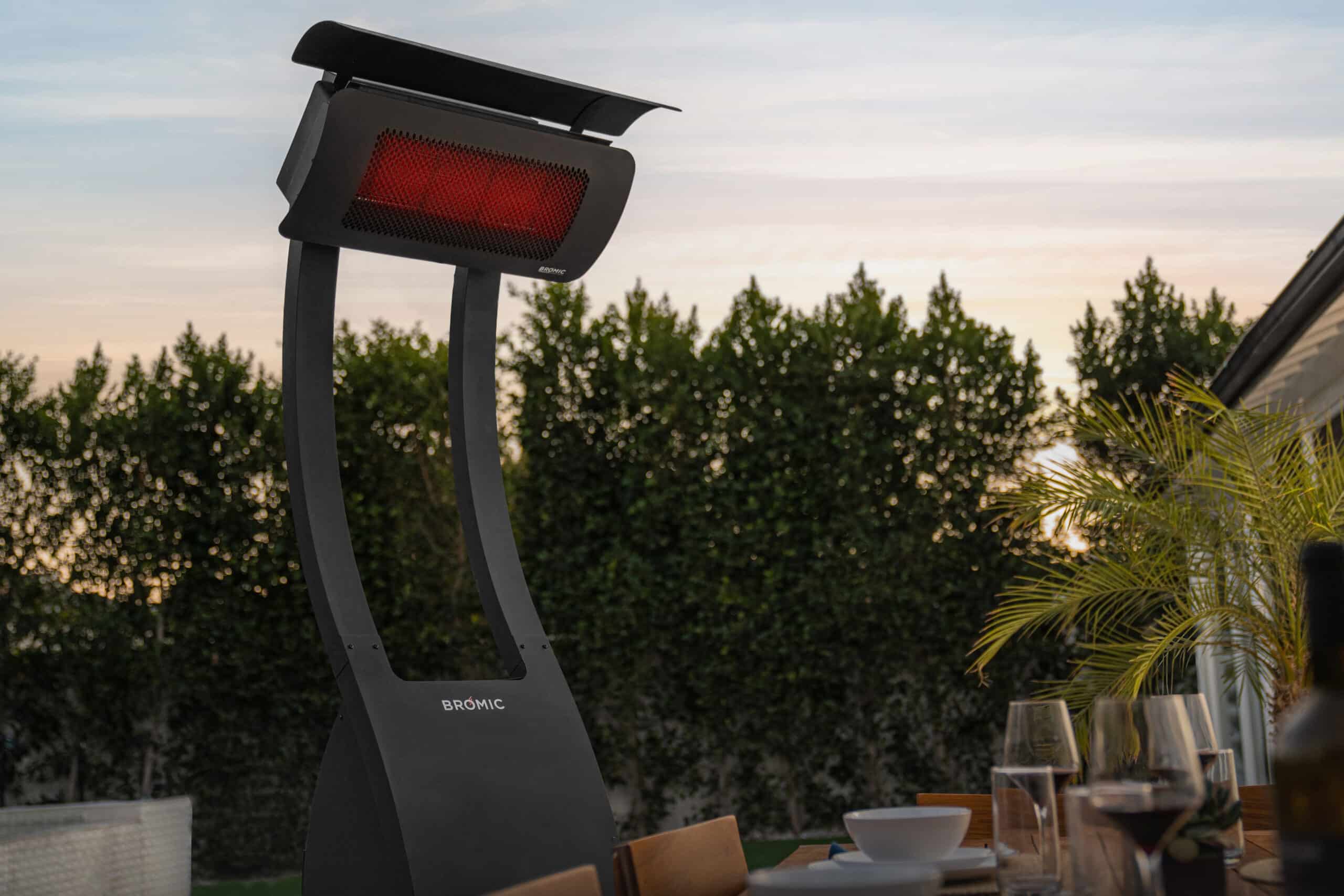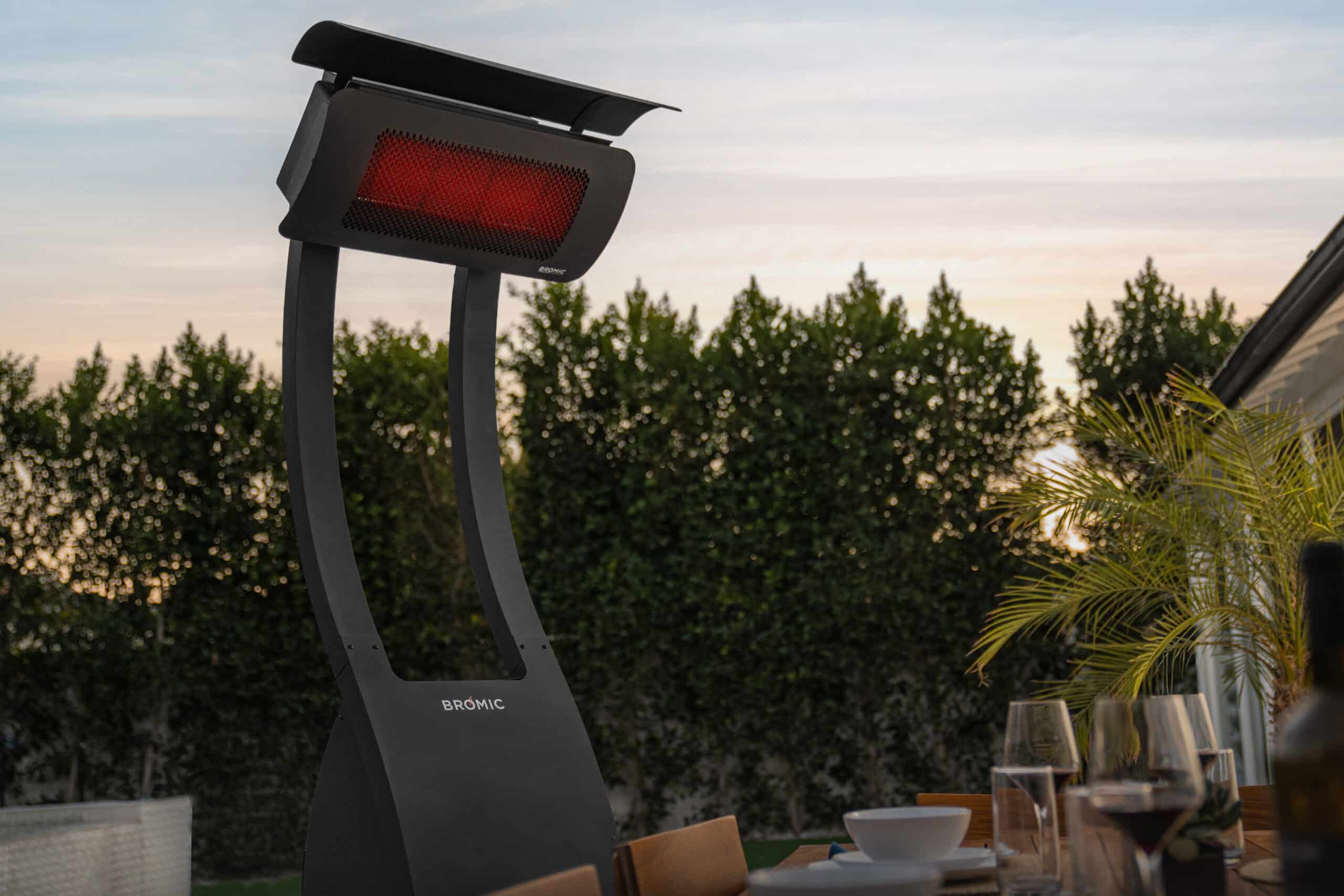 Tungsten Smart-Heat Portable
Featuring an award-winning matte black finish, with a modular and maneuverable design, this powerful heater is the ideal heating solution for locations without a structure. Three times more efficient than traditional mushroom heaters, this portable heater uses directional heat to make sure the heat ends up exactly where it's needed.
---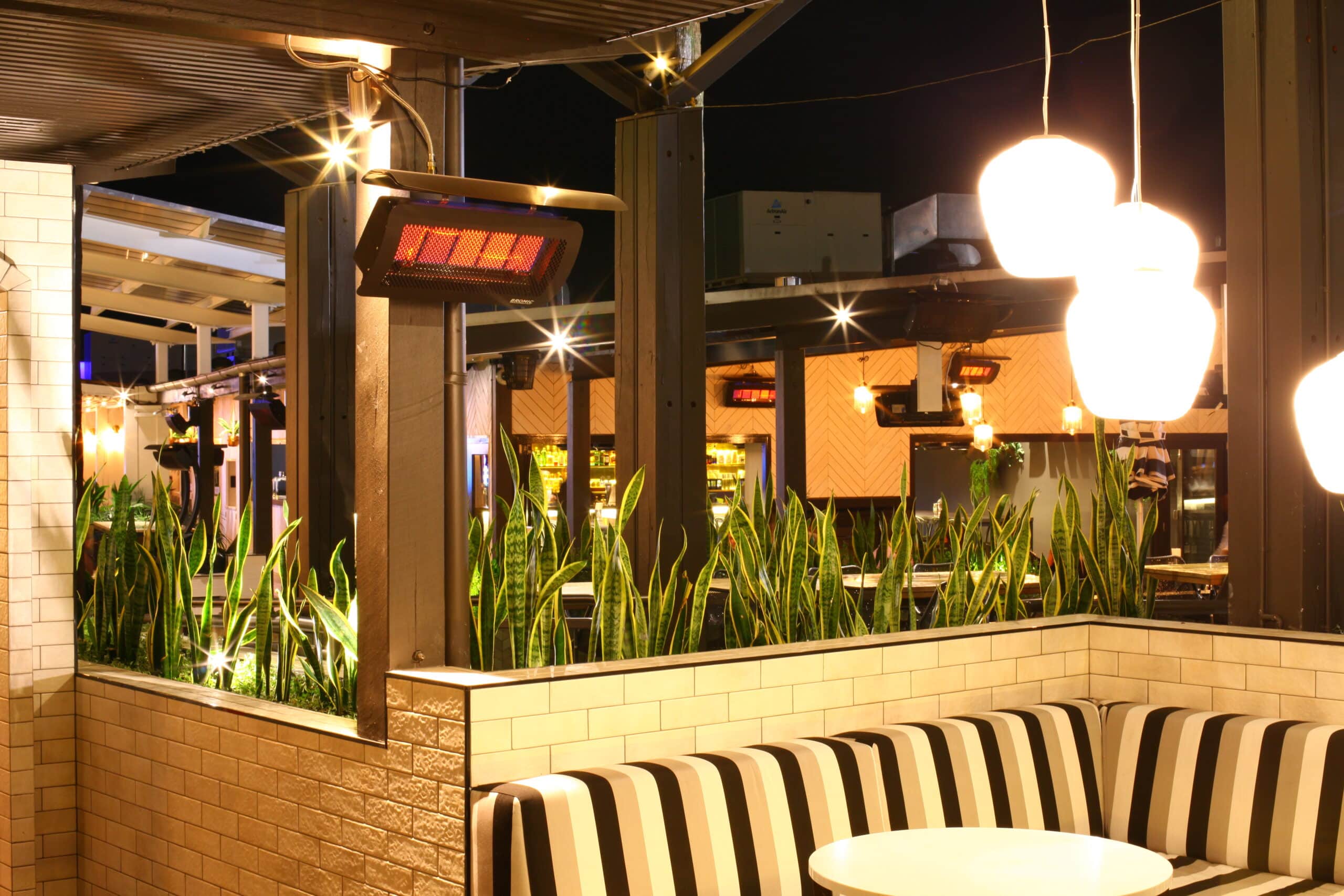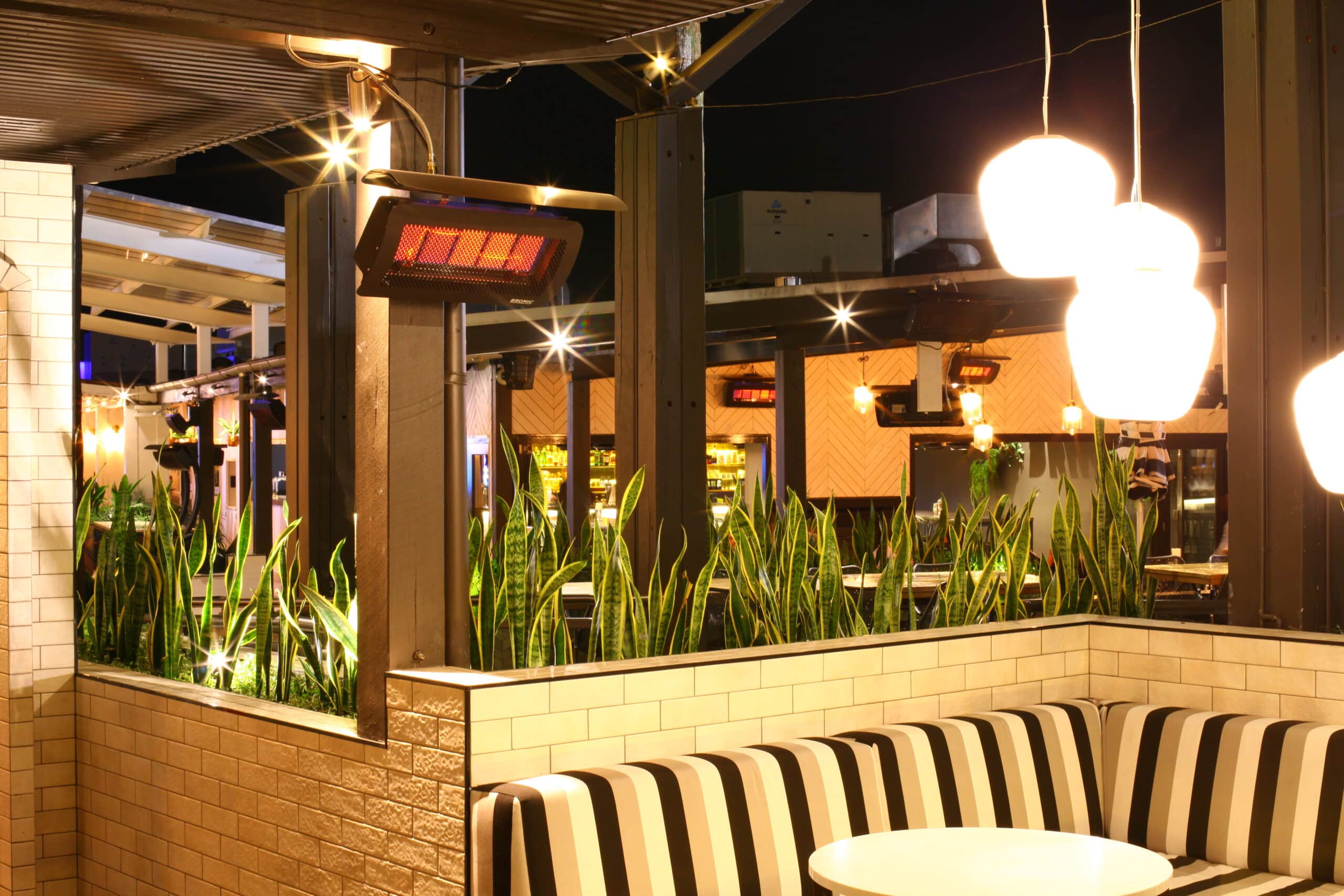 Tungsten Smart-Heat Gas
With its curved surface and durable stainless steel engineered body, the Tungsten Gas heater is a work-horse in providing powerful radiant heat. Available in two power output levels in both natural gas (NG) and propane (LPG) fuel sources, this powerful heater is ideal for well-ventilated large spaces and colder climates.
---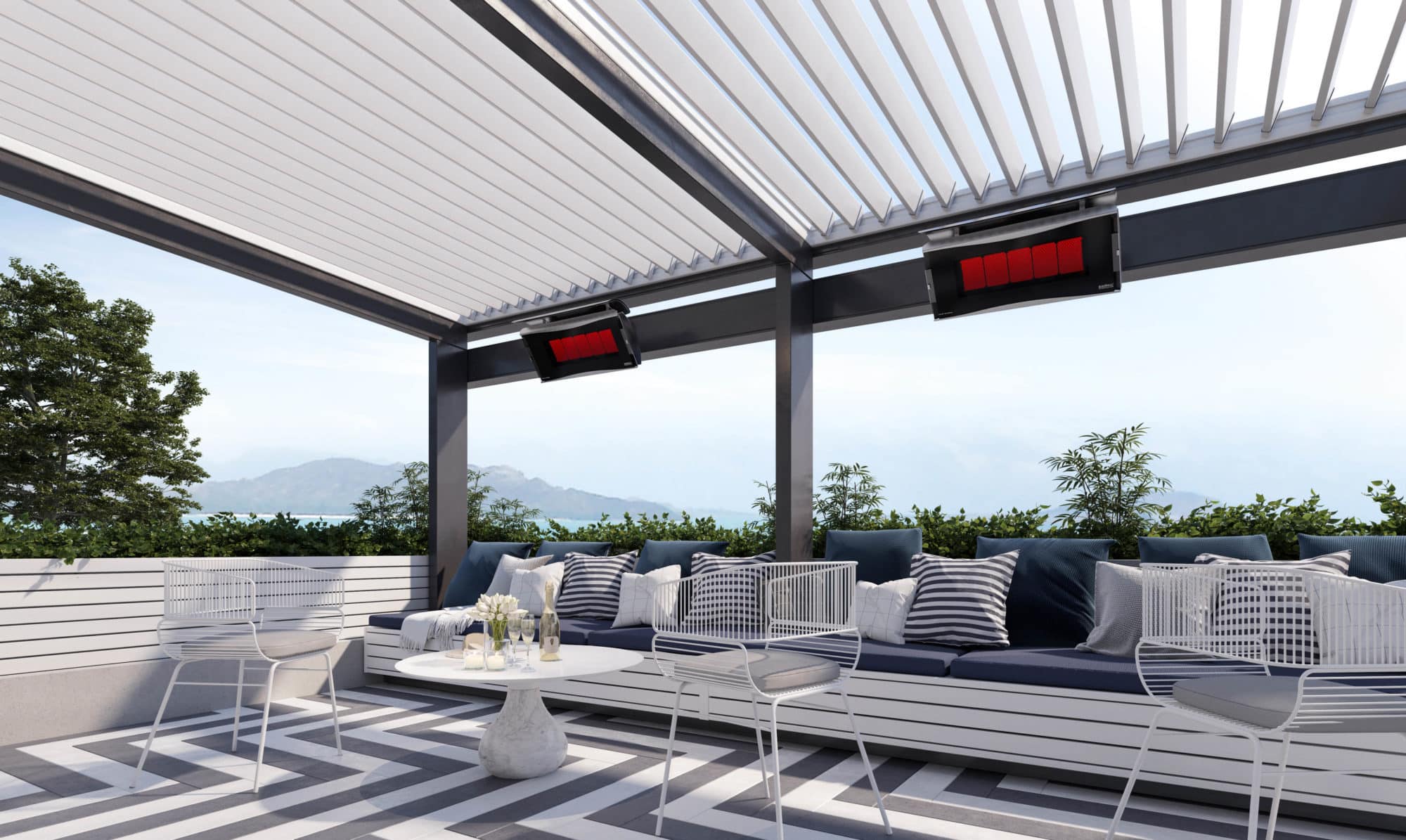 Platinum Smart-Heat Gas
The signature black ceramic surface of the Bromic Platinum Smart-Heat™ Gas series projects radiant heat deep into your outdoor area (up to 20m2 ) and successfully overcomes winds of up to 12mph. Available in both natural gas and propane fuel sources, this series provides optimal coverage for higher ceilings and colder climates.
Common Questions about Propane Heaters
Bromic offers advanced propane heating systems and solutions for a wide array of applications. Explore the below Q&A topics below for insights towards your meeting your outdoor heating needs. For personalized assistance, contact Bromic's team of experts for a tailored solution.
Durability and dependability define Bromic's propane heaters. Built with commercial-grade materials and rigorously tested, our propane heaters ensure uninterrupted warmth through seasons, rain or shine.
---
The number of BTUs (British Thermal Units) you need depends on the size of the area you want to heat and the ambient outdoor temperature. Speaking with a heating specialist can help determine the proper amount of units and BTUs required for your outdoor space.
---
While most propane heaters for the outdoors are designed to be weather-resistant, it's always best to check the manufacturer's recommendations. Bromic's Tungsten Portable has an optional cover which can help protect from outdoor elements to prolong the lifespan of the unit.
---
Yes, propane heaters require proper ventilation as they produce carbon monoxide during combustion. Even for outdoor use, make sure the heaters are placed in an open area where fresh air can circulate.
---
The number of propane heaters you need depends on the size of your space and which areas will be most heavily used and require more concentrated heating. Additionally, the best outdoor propane heaters will also use premium technology such as directional infrared heating which operate more efficiently and therefore require less units.
---
Propane heaters for outside often provide more intense warmth compared to electric heaters and don't require existing electrical sources, however propane tends to be the highest cost fuel source and is less versatile in mounting options. Check out our fuel comparison guide to help determine which is right for you.
---
Even with proper care and maintenance, commercial propane heater usage will not last long with lower quality "mushroom" outdoor heaters due to intensive usage against low quality grade materials. Investing in high-quality propane heaters for the outdoors, like those offered by Bromic, ensures greater longevity and performance.
---
The best place for an outdoor heater depends on the layout and size of the space. It should be positioned taking into consideration proper clearances from flammable materials or areas as well as spot heating the most heavily used sections such as seating areas.
---
The most efficient propane heater should utilize high-efficiency directional infrared heat technology. This technology paired with an intentional heat layout plan ensures that energy is maximized and waste is minimized.
---
The amount of propane used depends on the BTU rating and how often the heater is used. Overall, using a more efficient propane heater will allow for less propane to be used due to the higher efficiency output. Check out our breakdown of costs on propane usage here.
---