Description
Located within Landry's The Post Oak Hotel in Houston—Texas Forbes' only Five-Star Hotel and Spa, and Houston's only AAA Five-Diamond hotel—
Stella's Wine Bar
recently made a significant upgrade to their outdoor dining area by incorporating Bromic's elegant and innovative heating solutions, the
Eclipse Electric
and
Platinum Electric
series.
Landry's, one of the largest leading development companies in the United States, owns and operates over 600 properties, including more than 60 unique brands within the dining, hospitality, entertainment, and gaming industries, so when it comes to creating ideal environments for customers, adding heating was a no brainer.
Until recently, customers were unable to enjoy the outdoor space of Stella's Wine Bar on chilly evenings or overcast days. To solve this problem, Landry's took advantage of Bromic's complimentary
Design Service
, where they were able to work with heating experts to evaluate the space's floor plan as well as renderings and images of the space. From these materials, Bromic designed a 2D heat plan displaying the recommended heaters, fuel sources, layout, and controls that would provide the most efficient level of comfort for the space.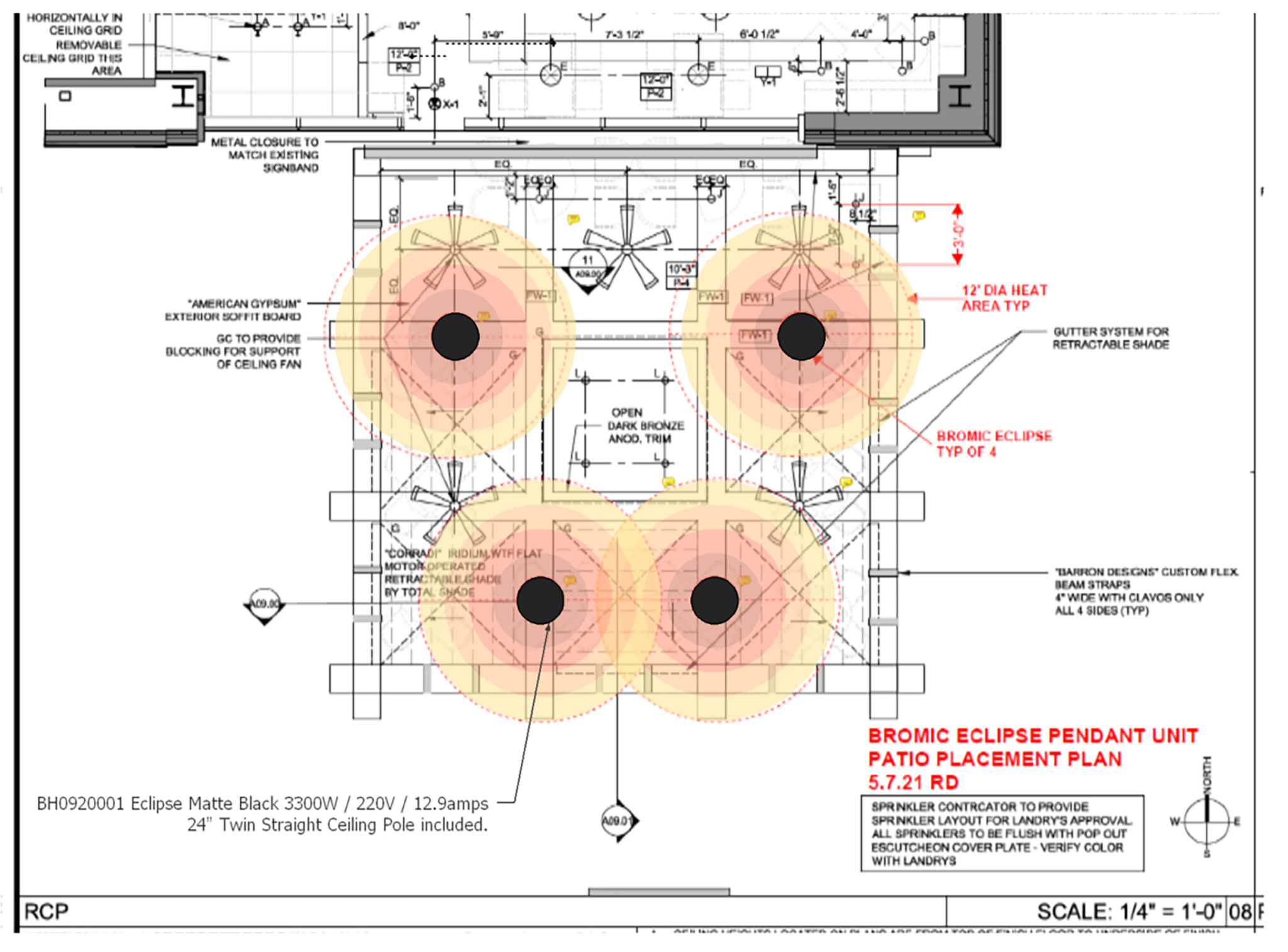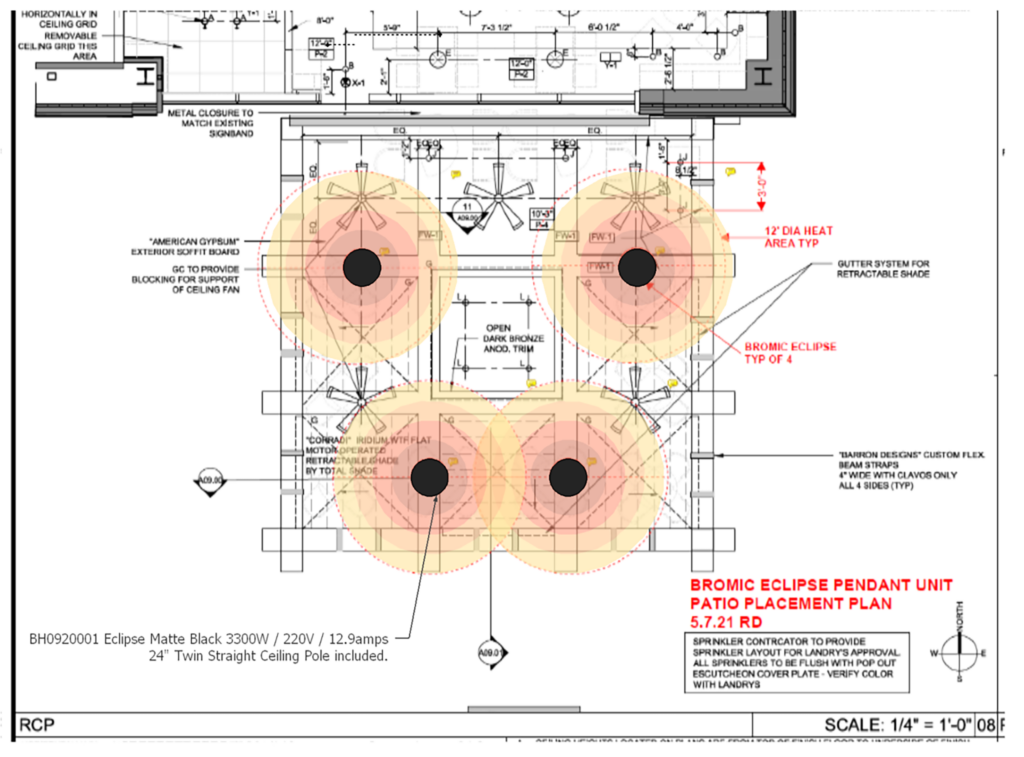 Through the recommended design plan, the space was outfitted with four
Eclipse Electric Pendant
heaters mounted by the 600 mm straight pole, and controlled by four
Eclipse Dimmer Controllers
, as well as two,
Platinum Electric
heaters mounted with the 600 mm ceiling mount, and controlled by a
Wireless Dimmer Controller
. These elements compliment the luxurious ambiance and allow for an elevated experience for guests in a space that can be enjoyed year-round.
Sommelier of Stella's Wine Bar, Julie Dalton, says, "I like that you can adjust the heat and the light from afar without intruding on the guests' experience. This helps us be more hospitable. When I seat a guest under the Eclipse heater, I ask how they find the temperature and if they would like more light. Having the ability to ask these questions helps the guest feel better taken care of."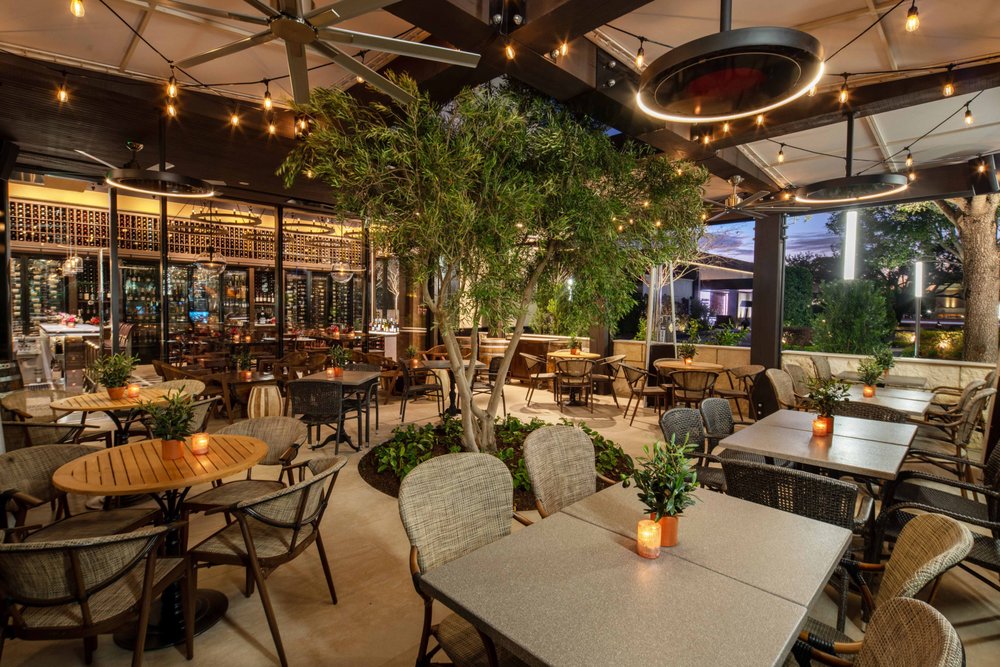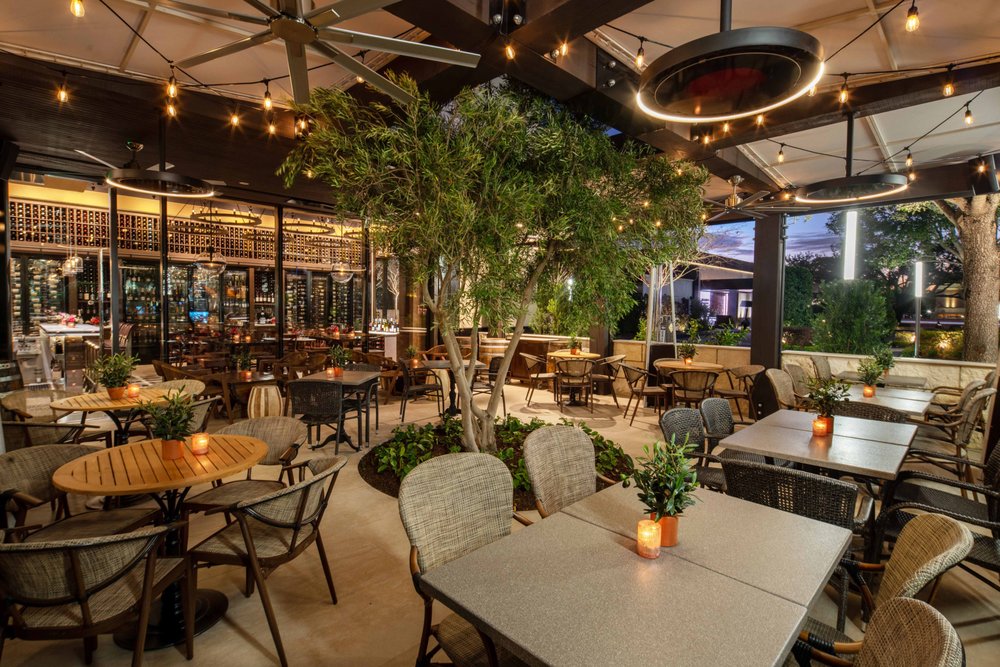 Bromic's heating solutions allow for more consistent business throughout seasons while delivering memorable experiences for your guests. Because the outdoor seating area has more seating capacity than the indoor area at Stella's Wine Bar, adding outdoor heating was of utmost importance from a business perspective to keep guests comfortable on the patio year-round. The Lead Developer for Stella's Wine Bar at Landry's confirms, "The patio at Stella's is larger than the seating area inside. Having outdoor heating allows guests to enjoy the patio year-round, helping us maintain revenue during the fall and winter months."
The heaters elevate the aesthetic of the outdoor patio at Stella's Wine Bar, with the space's signature olive tree remaining the central focus. Bromic's heating solutions allow for customizable levels of heat and light provided by the Eclipse Electric controlled by wireless remotes to create unforgettable, comfortable, and special experiences without interruption.