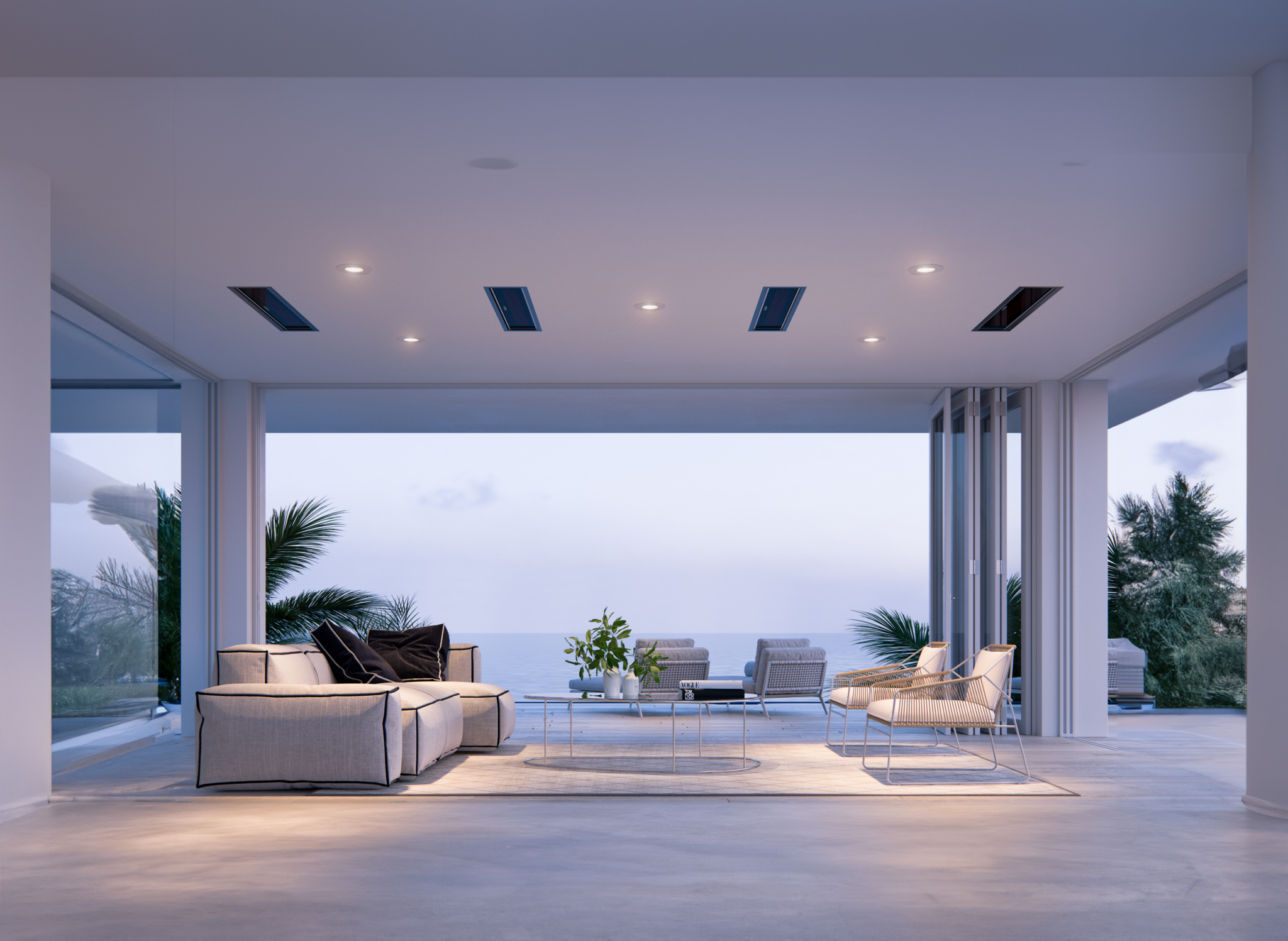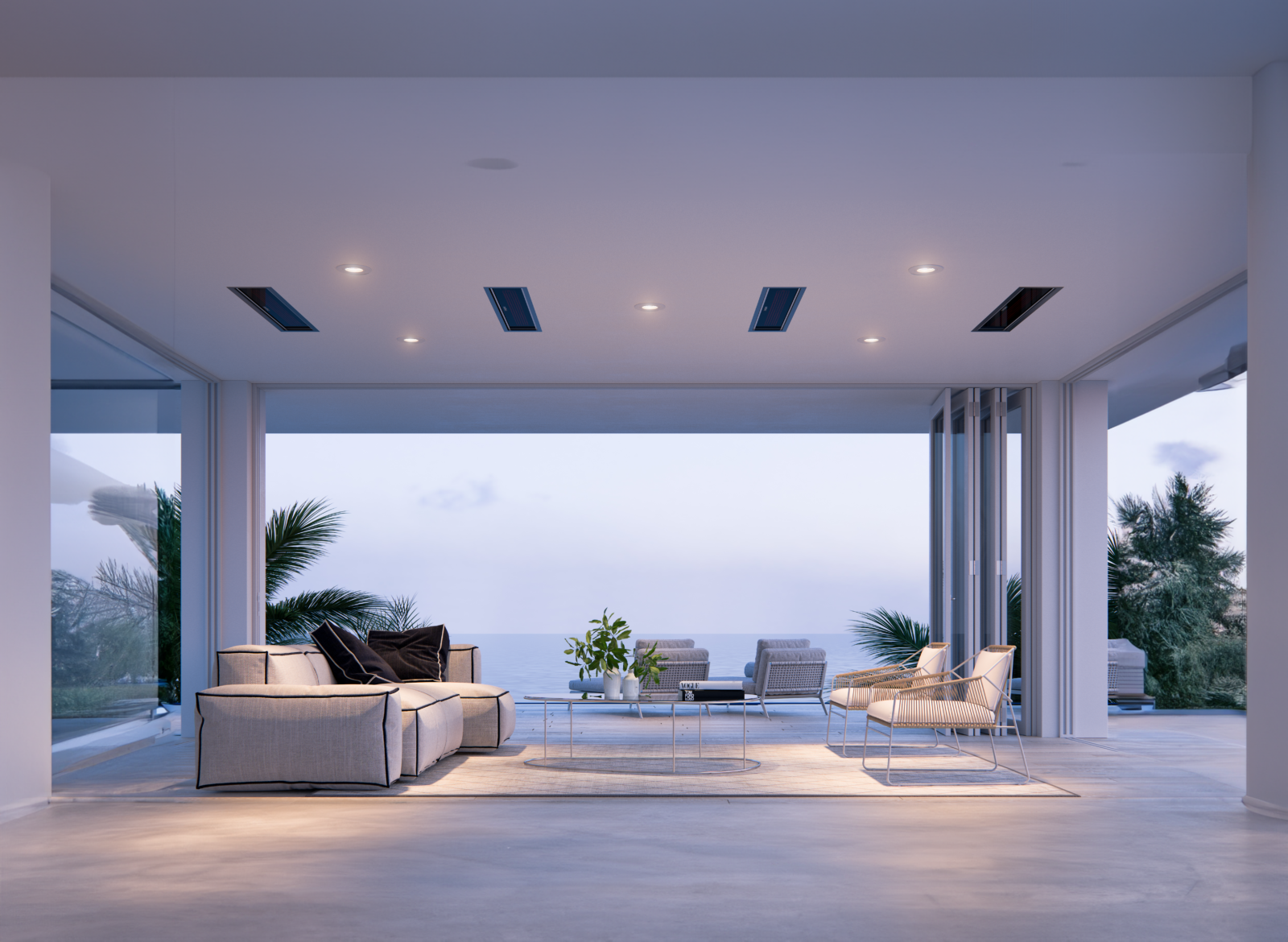 Flush-Mounted Outdoor Heaters
Experience outdoor comfort without even realizing heaters are there with Bromic's flush-mounted outdoor heaters. Our flush-mounts ensure that your heaters can be easily recessed, while meeting the necessary clearance requirements, providing a sleek and unobtrusive heating solution your outdoor space.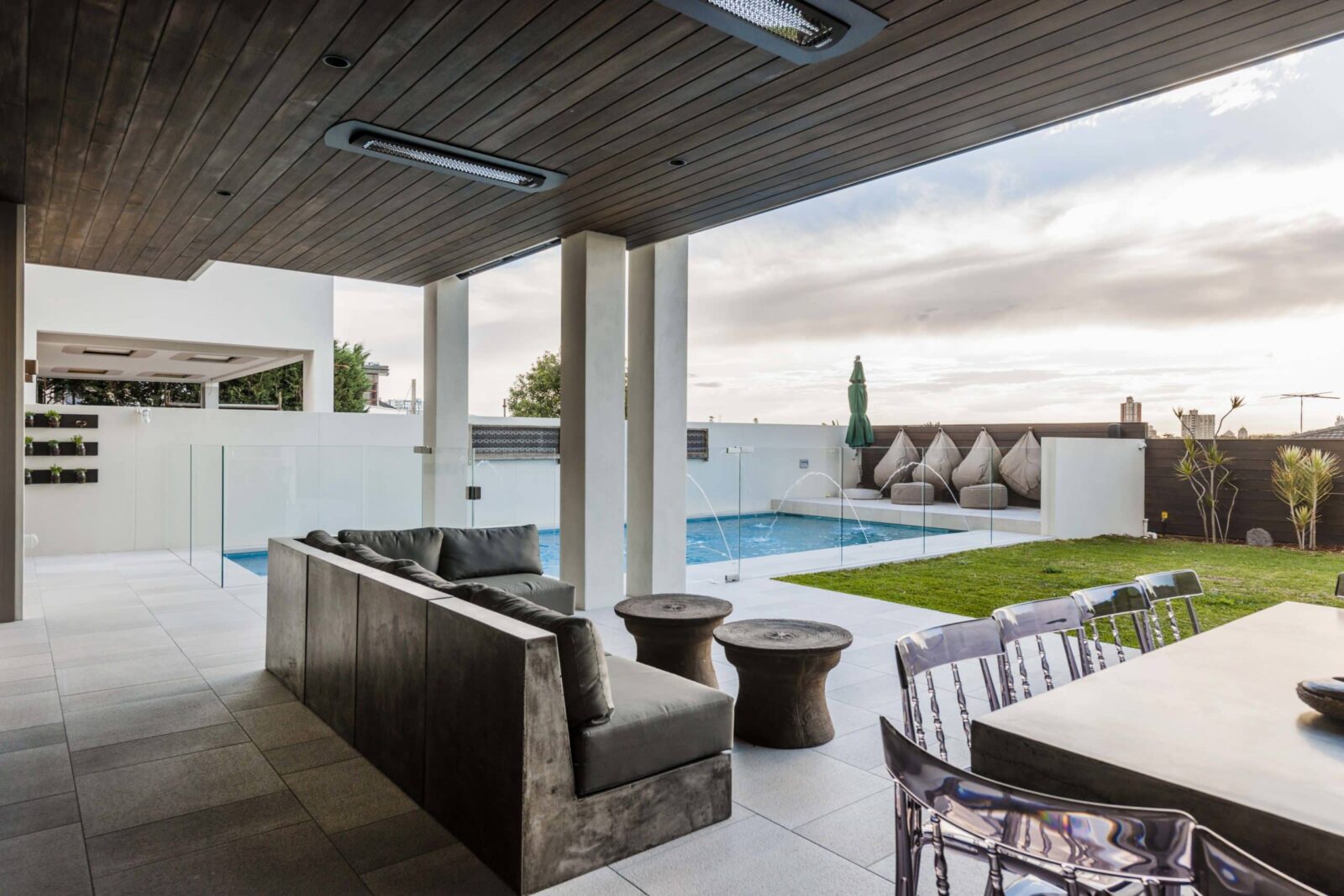 COMPLIMENTARY DESIGN SERVICE
Not sure which heaters are right for your outdoor project?
Let us help with our complimentary technical design service. Our team of heat specialists will prepare a customized design layout to ensure optimized heat coverage for your space.
DESIGN YOUR SPACE
PRODUCT OVERVIEW
Find the Perfect Flush-Mounted Heater for your Outdoor Space
Experience the ultimate in outdoor comfort without interferring with your design integrity with Bromic's innovative selection of Flush-Mounted Outdoor Heaters. Transform outdoor spaces with unprecedented levels of warmth and luxury with the perfect solution from Bromic.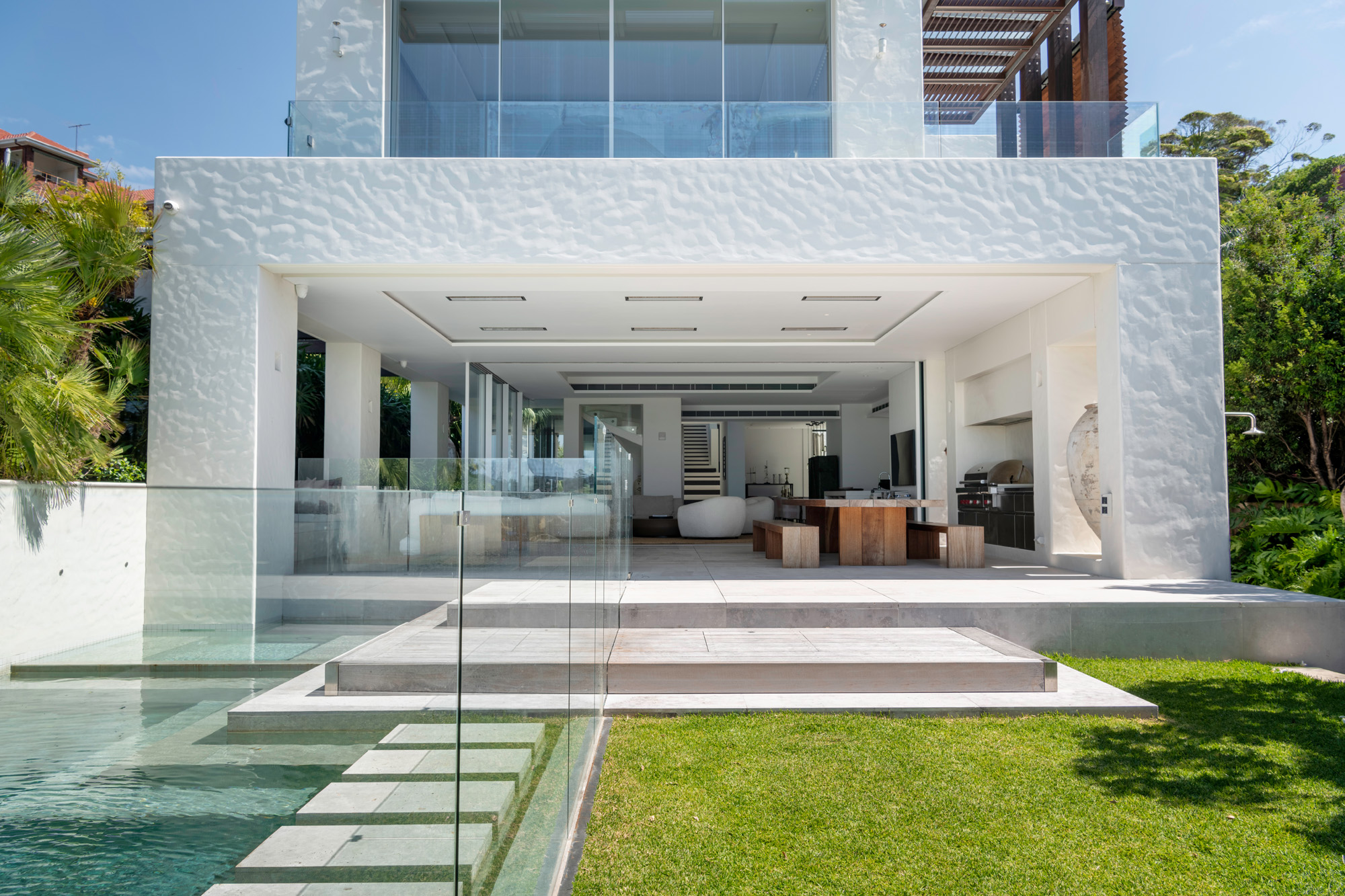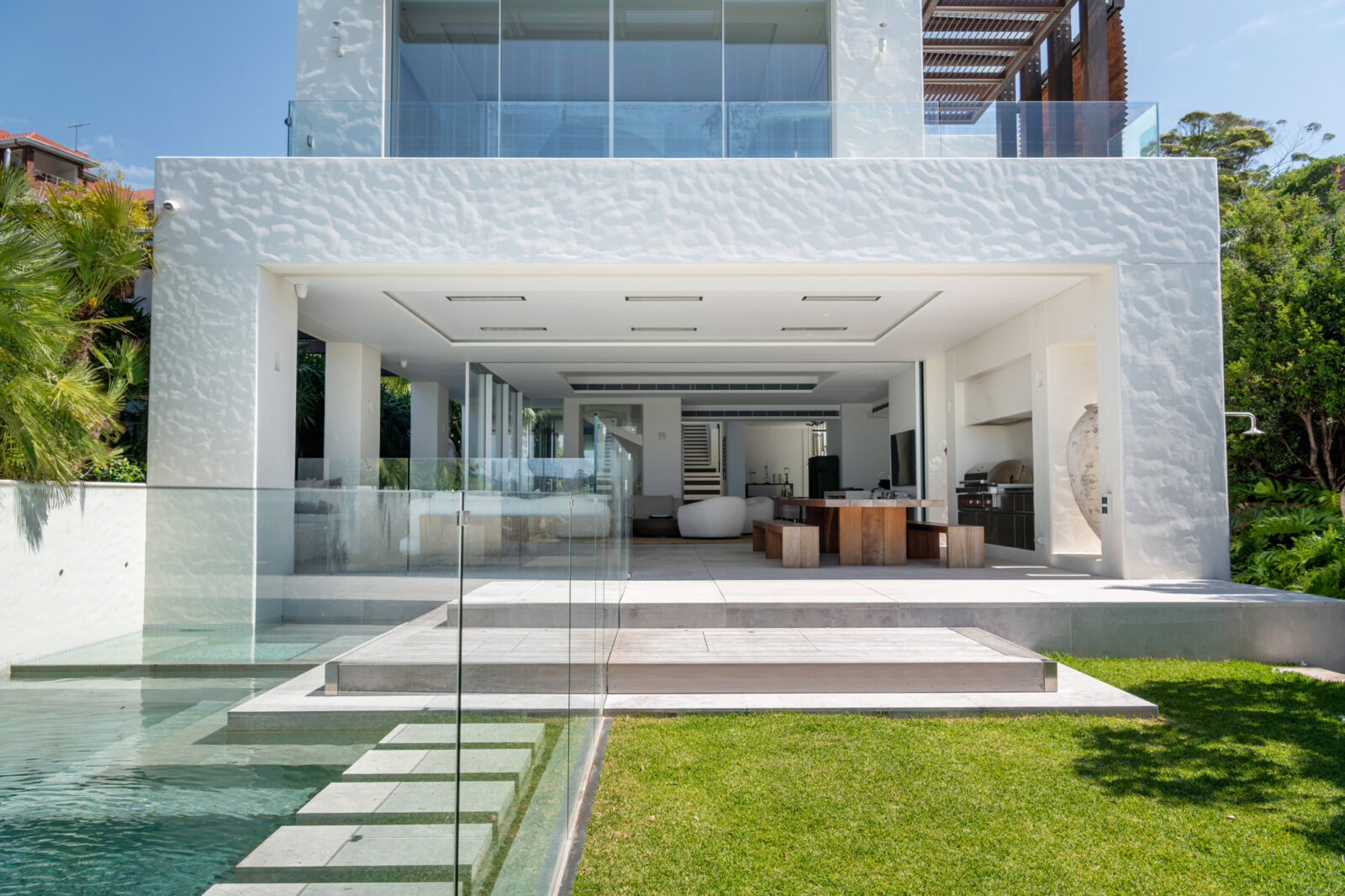 Platinum Smart-Heat Electric
Unequivocally, the best recessed heater in the market. Made of durable 304 stainless-steel, and available in both black and white with three heat outputs and sizes (2300W, 3400W and 4500W), this slim-line premium heater was specifically designed for perfect architectural integration into any space.
---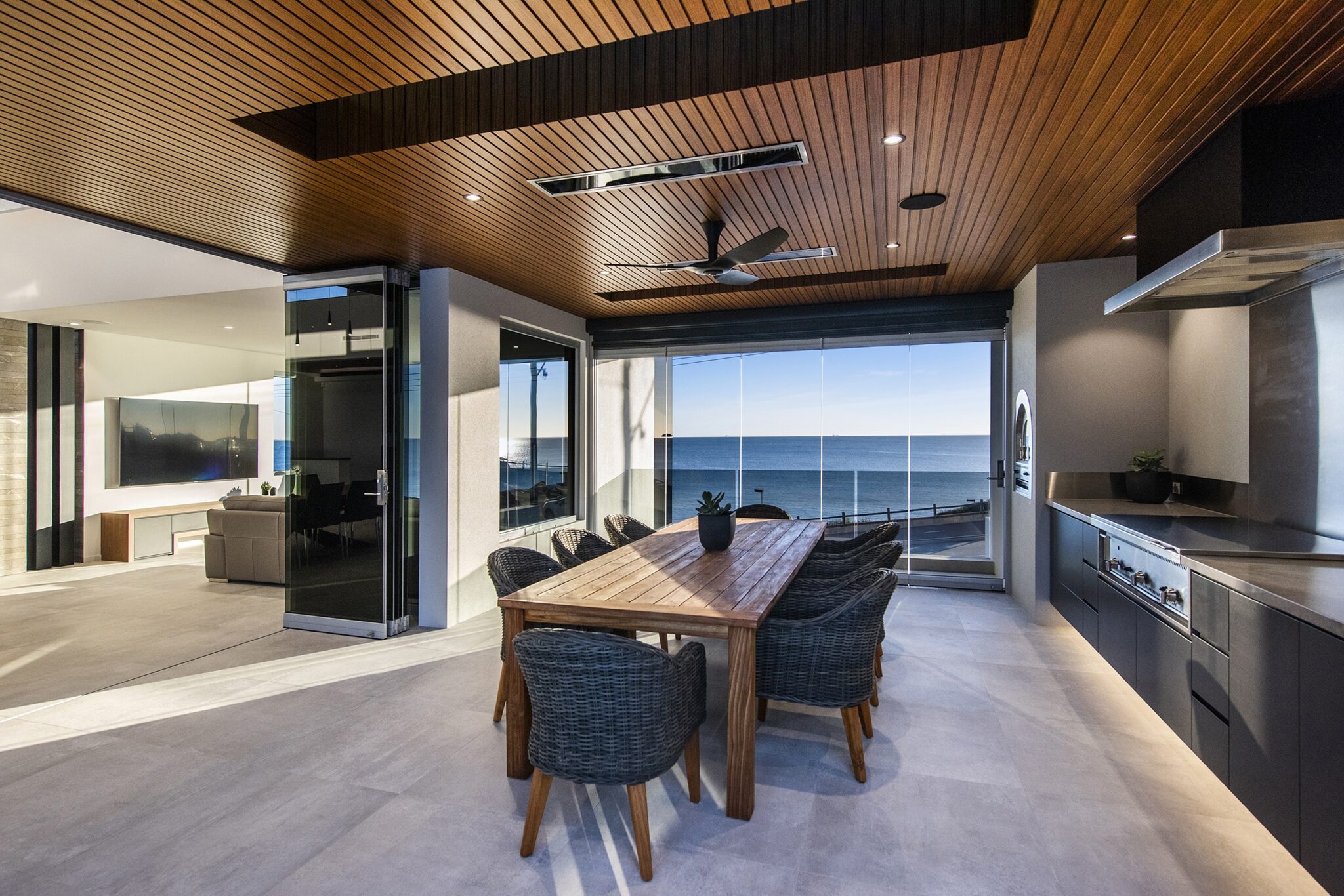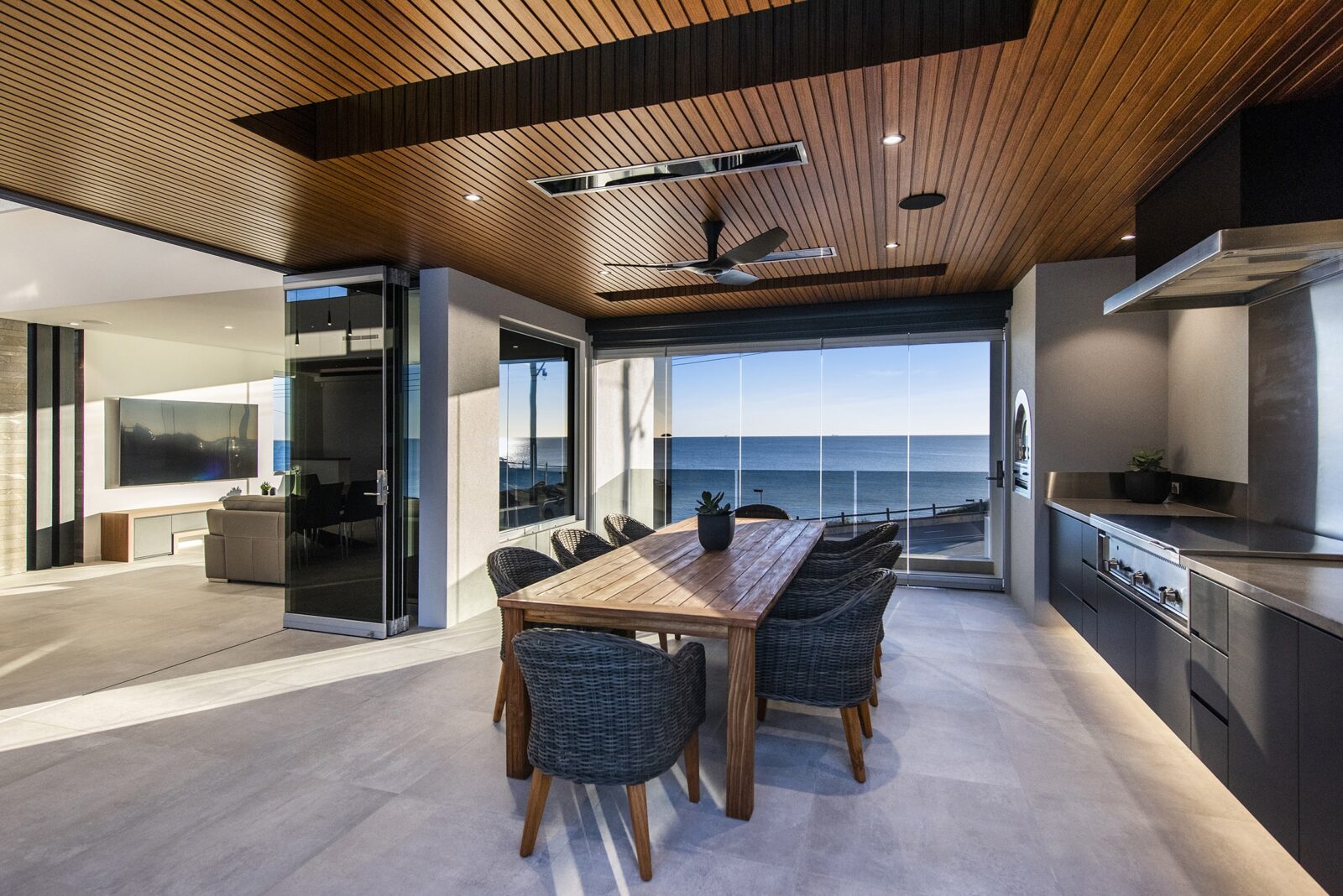 Platinum Smart-Heat Marine
Made of high-quality, AISI316 stainless-steel, Bromic Platinum Smart-Heat™ Electric Marine heaters were specifically engineered to provide superior resistance to the corrosive elements of coastal and marine environments.
---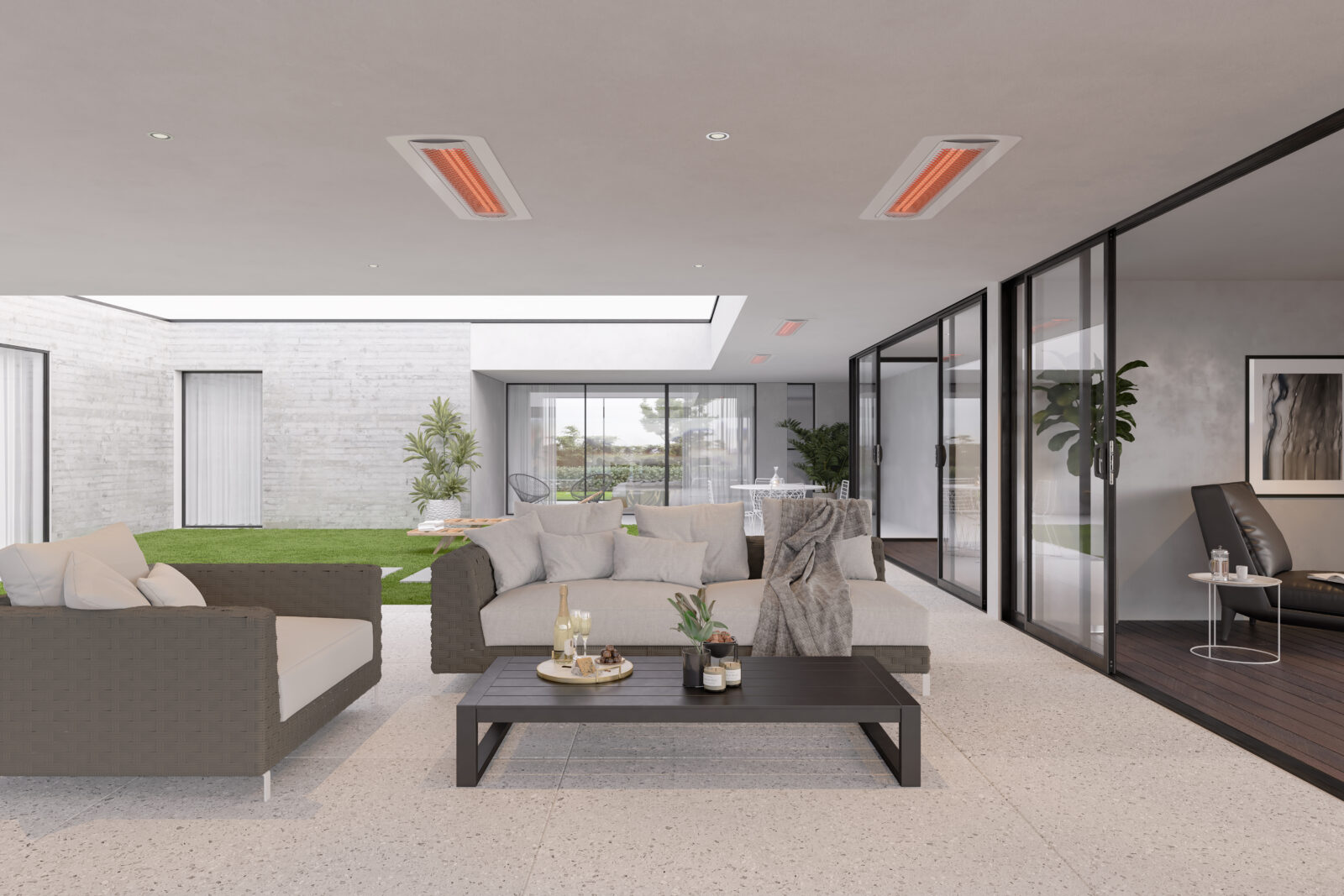 Tungsten Smart-Heat Electric
With four models ranging from 2000W to 6000W, each Tungsten Electric heater provides an even flow of warmth to outdoor spaces of up to 160ft2 . Available in both black and white with a variety of mounting options including wall, ceiling, and recessed, this high-powered electric heater is suitable for all environments.
Common Questions about Flush-Mounted Heaters
Bromic offers innovative Flush-Mounted heating solutions. Explore the extensive Q&A topics below to gain valuable insights that cater to your specific outdoor heating needs. For customized assistance, don't hesitate to reach out to Bromic's team of heating experts who stand ready to craft a tailored solution for your specific needs.
Flush-mounted heaters from Bromic Heating are designed to provide efficient and effective outdoor heating within a specified area. However, factors such as the heater's wattage, the outdoor environment, and the ambient temperature can influence the exact heating radius. For more precise information on the heating range of a specific model, please refer to the product's technical specifications.
---
Flush-mounted heaters offer several advantages including that they are built-in outdoor heaters installed flush with the ceiling, maximizing outdoor space without obtrusive heaters, and they provide a sleek and discreet appearance, blending seamlessly with your outdoor decor.
---
The clearance requirements for flush-mounted heaters can vary depending on the specific model. It is crucial to follow the installation guidelines and consult with a qualified technician to ensure proper clearances. In general, there should be adequate space around the heater to allow for safe and efficient operation.
---
Yes! All of Bromic's flush-mount outdoor heaters are electric heaters and can be used in enclosed patios.
---
Electric flush-mounted outdoor heaters do not require ventilation as there are no harmful biproducts such as gasses released into the air. Still, it's crucial to ensure proper clearances are met for safe operation.
---
The best place to install a flush-mounted heater depends on the layout of the space. For the most efficient heating solution, it is best to recess the heaters directly above any gathering spaces such as lounge or dining areas. Let our heating experts create the perfect heat layout of your space by utilizing our Complimentary Design Service.
---
The number of units needed depends entirely on the size and layout of the space, as well as the size and wattage of the heaters you are installing. Let our heating experts create the perfect heat layout of your space by utilizing our Complimentary Design Service.
---
The cost to run recessed heaters varies by location and depends on local electricity and installation costs.
---
---
It is not recommended to leave recessed heaters on all night for safety reasons. Afraid you will forget? Check out Bromic's Control options.
---